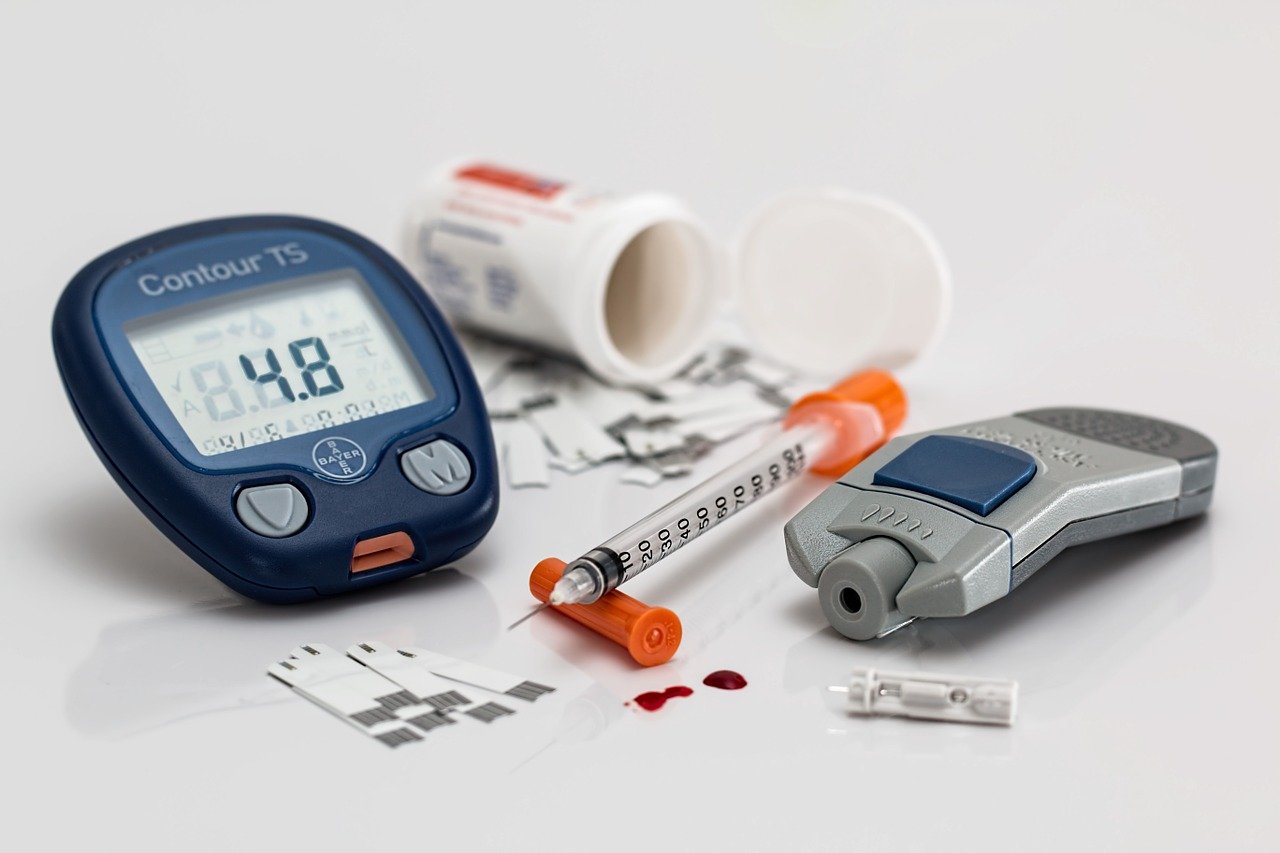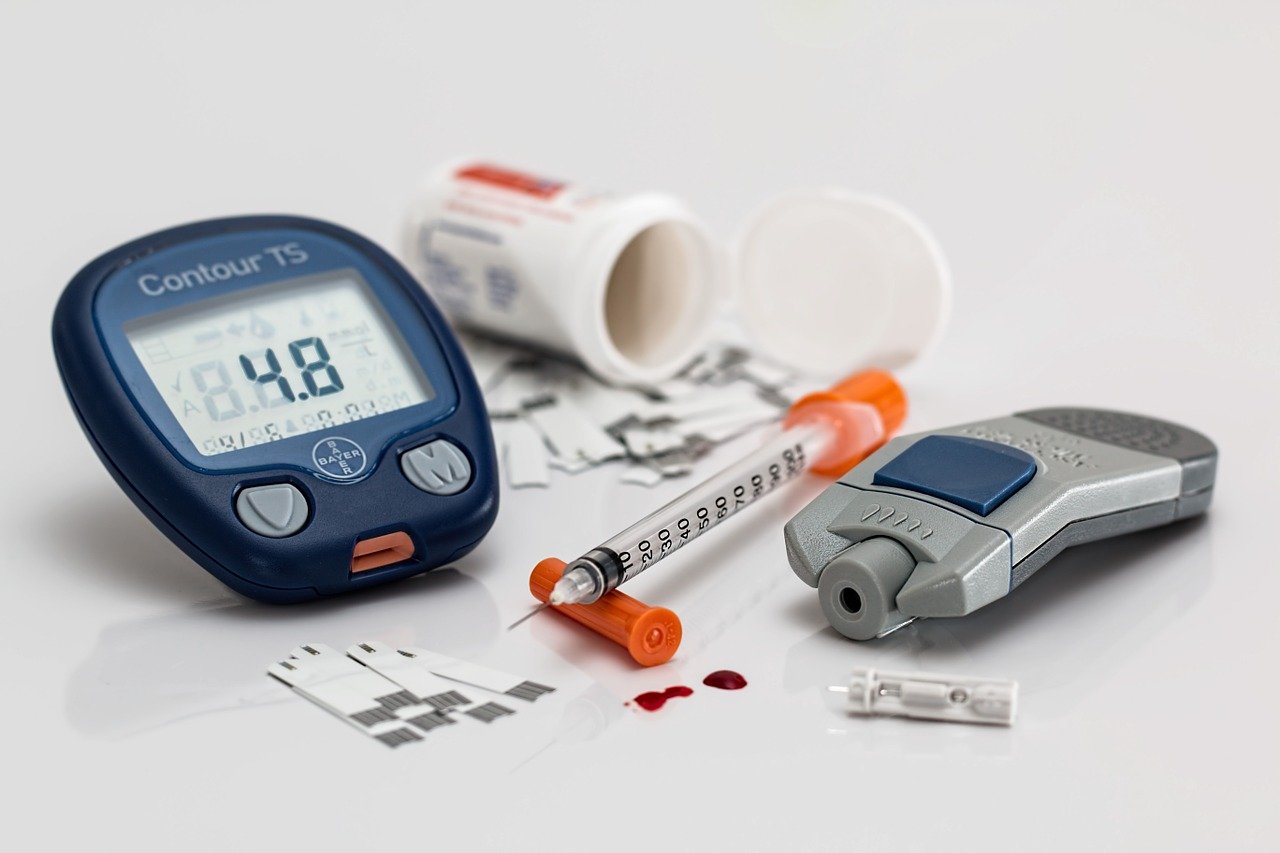 The risk of chronic diseases has risen worldwide in recent years. These are often silent but deadly conditions. Combined with our current Covid-19 pandemic has caused many complications for public health officials.
Keep reading to learn more about the most common chronic diseases plaguing the Earth right now.
1. Coronary Artery Disease
According to the American Heart Association, coronary artery disease, also known as heart disease, is the number one reason for deaths in America, accounting for about 13 percent of deaths in the year 2017. Heart disease significantly increases your risk for stroke, another common killer, especially in older adults. Genetics play a role in susceptibility.
Other factors like lifestyle, diet, exercise habits, smoking, and alcohol consumption all play parts in a person's chronic disease risk. Medication, surgery, and lifestyle modification can reduce your risk.
2. Type 2 Diabetes
Type 2 diabetes is a chronic, sometimes lifelong condition that impacts the way your body uses glucose. While it is most common in adults, children are capable of developing it as well. It's typically controlled with medication and insulin therapy.
Type 2 can be reversed through weight loss, maintaining a healthy diet, getting regular exercise. Controlling diabetes is crucial as it can cause nerve damage, kidney damage, and impair wound healing.
3. Dementia
The term dementia is a blanket term for conditions including Alzheimer's disease that have an effect on memory, critical thinking and problem solving, language, and many other skills needed for daily function. The typical age of onset is 65 or older. However, certain types can develop early in life, although it's uncommon.
The group Rare Dementia Support raises funds for families and individuals with rare forms of dementia. You can take a look at their website to see how you can get involved.
4. Asthma
Asthma is characterized by swollen airways. Irritants like strong odors, smoke, dust, pollen, or exercise can induce an asthma attack. During these attacks, the muscles swell even more and restrict breathing.
It can only be treated and managed, as there is no cure. With medication, like an inhaler or bronchodilator and lifestyle adjustments, a person could significantly reduce the frequency of attacks.
5. Cancer
Cancer is not a single disease; rather, it is an umbrella term for a wide range of conditions caused by abnormal cell growth. One of the most common cancer types is of the lungs. Those who do or have smoked tobacco are at an especially high chance of developing and dying from this.
It may not present with symptoms, but when it does, it causes trouble breathing, chest pain, hoarseness, and more. A chest x-ray is typically necessary to diagnose it.
The 5 Most Common Chronic Diseases Worldwide
Heart disease tops our list of the most common chronic diseases, which is a contributor to strokes. Other deadly chronic illnesses include type 2 diabetes, dementia, asthma, and cancer. Support groups are available for those living with such conditions.
If you want to learn more about current events and news in the world, check out the rest of our blog!
Did you know that 1,500 bottles of water are consumed in the USA every second? This huge statistic goes to show how big business bottled water has become. It is both a basic unit of life and also a fashion statement.
If you are considering getting into the bottled water business, what do you need to know? How can you get started and where can you find the needed equipment?
Why not read on to find out the answer to all these questions.
Where do I Start?
Even if you are planning to start at home, you will need to invest in some basic equipment to start your water bottling operations.
You will need to purchase a water treatment plant that can ensure that your water has the content and quality that you will display on the label. Following this, you will need equipment to sterilize the tubing and bottles that will carry the water.
As your operations expand you will need to employ trained professionals who can work with and guarantee the quality of the product.
What license will I need?
While it might seem simple to arrange the production of bottled water, you will need government approval to sell it. There are two kinds of licensing that you will need.
A general license from the Food and Drug Administration and a permit from your local state health department.
What Basic Premises Will I Need?
Depending on the size of your ambitions and initial production rate, you will likely need to spend at least $750,000 on your first bottling location. This will include your equipment for treating bottling and packing your water for shipping.
While you may be able to find a water bottling line for sale relatively easily, sourcing a water provider and forming a distribution network can be more challenging.
How Much Can I charge?
Depending on the price of your water source, you may be able to sell water at as much as 100 percent markup.
Initially, you will generally be able to sell your water for as much as $1 a bottle. However, if you are marketing your water as having especially high quality or as having specific nutrients, you may be able to charge more.
The goal for most bottled water companies is to establish a strong distribution network and regular customers. To be able to do this you may need to market your water at a lower price initially and then gradually raise your price over time.
How to Start a Bottled Water Business and Much More
Water is one of the basic elements of life and has become a huge business opportunity in recent years. If you have a unique angle and provide a quality product you may be able to succeed in the bottled water business.
If you are looking for other business plans and suggestions, then why not check out our blog articles? We gather the latest information and author independent articles that can help you and your business. Why not take a look at how we can help you today.
Are you trying to build wealth? Do you want to invest your money into appreciating assets that will secure your financial future?
If so, then you need to consider turning to unconventional investment opportunities. It's important to diversify your investment portfolio beyond the mutual funds and stocks that you may already be in.
In this article, we're going to take a look at whether or not you should make the decision to invest in assisted living. We'll give you all the info you need, including the pros and cons of this type of investment, plus a timeline as to when you should start investing.
Why You Should Invest in Assisted Living
Before we start talking about when you should redirect your assets into this particular venture, let's first talk about the justification as to why assisted living communities are a good investment.
The first thing to consider is the average age of the population. Due to the baby boomer demographic, the world's population is steadily getting older. Another causation of this is improved medicine that allows for a longer life expectancy.
Consequently, the demand for assisted living enterprises is rising at a surprising rate. The supply of these homes is not keeping up at quite the same rate due to increasing real estate shortages around urban areas. So the final consequence is an increase in the prices of assisted living communities.
This in turn causes those communities to be valued higher as assets.
The primary con of investing in assisted living facilities is that your investment will not be very liquid. You will have to pick a particular venture and invest money into it, and because the money is not very easily tradable the capital will be tied up for several years at the very minimum.
When You Should Invest in Assisted Living
If we've convinced you and you're now really thinking about investing in this kind of facility, then let's start to talk about timelines. As with all investments, the earlier that you can put your money in, the more your money will be able to grow in the long-term.
Consequently, you should definitely focus on investment as much as possible as early as possible. But be sure that you find the right enterprise to invest in.
Even though assisted living facilities' values are on the rise, not all retirement homes are good investments. You want to pick one that is run by an excellent management team and has positive reviews across the board. This will help to ensure its long-term success that will net you a positive rate of return.
Use a service like findcontinuingcare.com to identify the right investment.
Keep Planning for the Future
Whether you decide to invest in assisted living communities or other asses, be sure to keep planning for old age by putting your money to work for you in various investment assets.
For more financial articles, be sure to check out the rest of the articles on the website before you leave!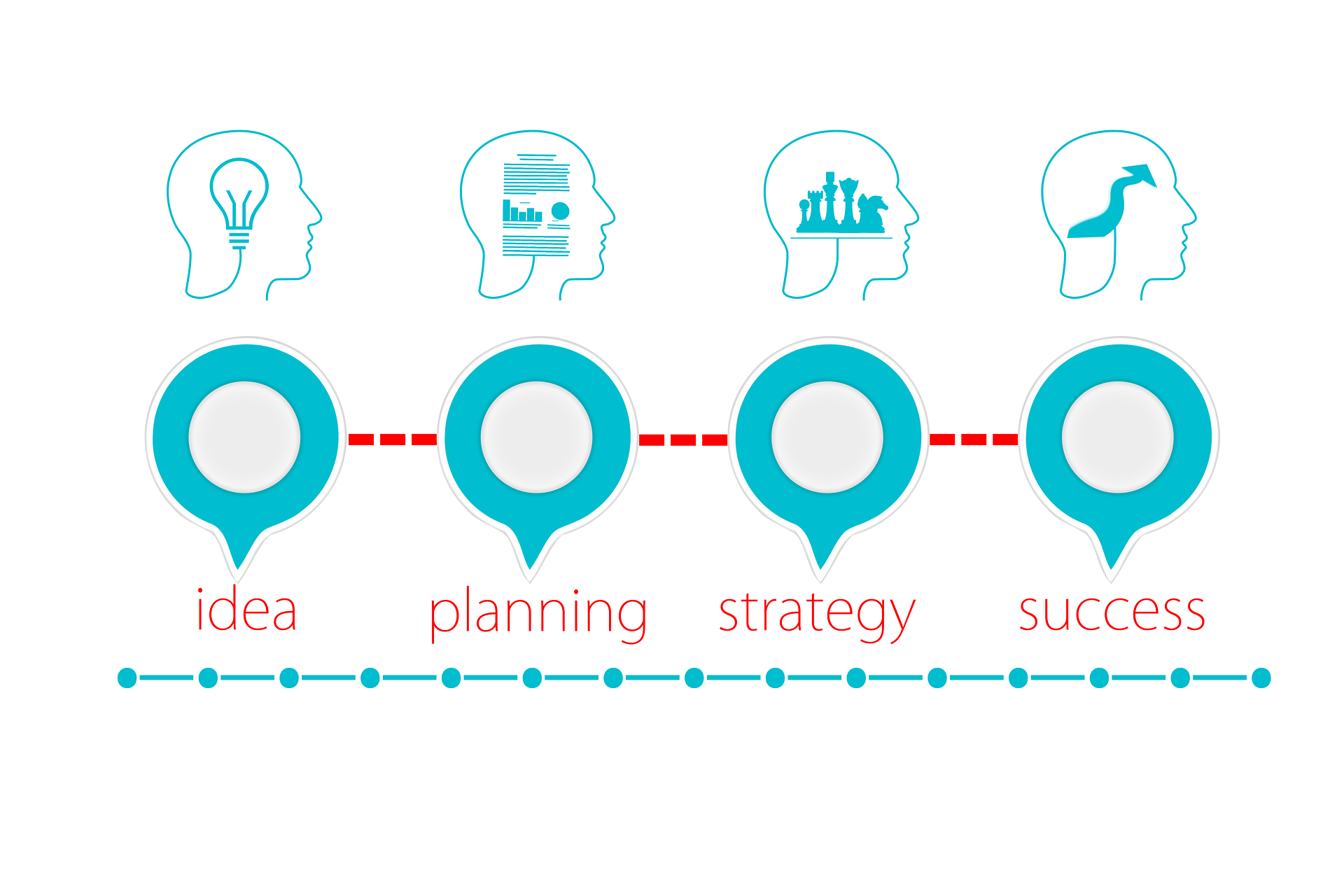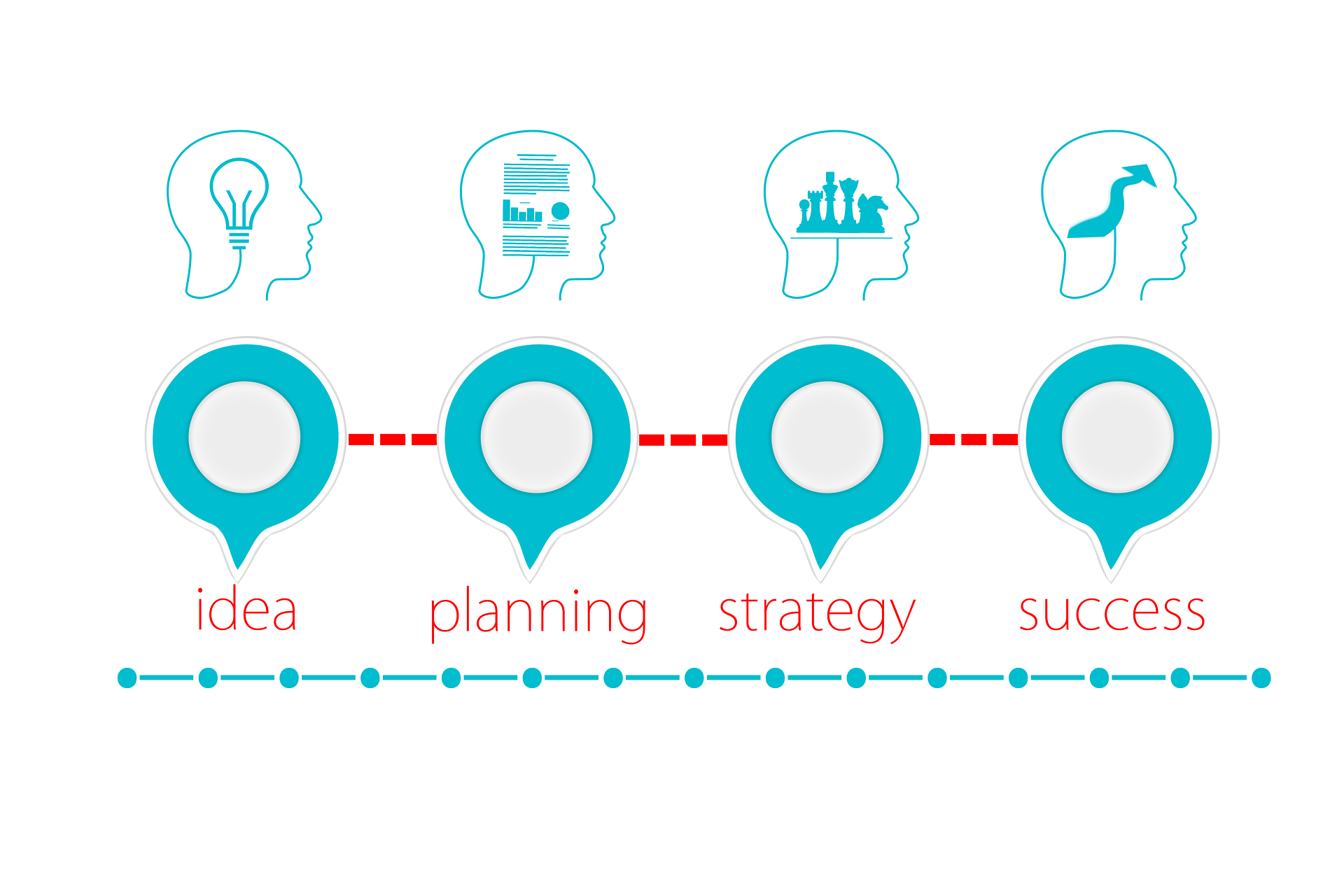 Did you know there are over 30.2 million small businesses in the United States?
Although many small businesses face tough challenges, they can revamp their strategic planning with the right strategy. If you're ready to create a new small business or take your current one to the next level, you came to the right place.
Read on to learn about these strategic planning for small business tips.
1. Collect the Data
Before you start implementing strategic planning for your small business, you need to collect data. The collection of internal and external data is one of the most important parts of strategic planning.
Start by gathering information regarding your business channels, customers, product categories, target audience, etc.
Even if you have a small business, you should still look for and collect important internal data.
2. Expand the Team
Many business managers and owners leave the main decisions to the people on the top. However, when it comes to selling products, sometimes employees who interact with customers have the best insight.
If you want to think outside the box during strategic planning, you should allow more team members to participate in meetings.
3. Productive Work Environment
For your team to thrive, they need to have the right environment. This applies to more than just the physical environment; it applies to the creative.
Everyone in the team needs to feel like they can share their ideas and cultivate their creativity.
4. Over Preparation
During strategic planning for small businesses, all team members must follow through with the preparation. Expect all involved team members to participate in the conversation so that everyone can bounce ideas off each other.
After all, they will be responsible for the implementation and follow-through of those ideas. Preparation and research will ensure the success of the strategic plan.
5. Build a Business Plan
After you have laid out the basic groundwork and built the team, you're ready to create a business plan.
On the business plan, you will write an executive summary, target audience, market analysis, short and long term financial projections, and an action plan.
6. Strategic Planning Is a Process
Unlike the launch of a promotion or an event, strategic planning is a process. The work doesn't end once you put the plan in motion.
Don't worry if you don't see results right away as long as you continue to see a steady process.
7. Measure Growth
The best way to know the effectiveness of your strategic plan is by measuring growth. Pay attention to the numbers and see how things progress monthly, quarterly, or bi-yearly depending on your goals.
Also, measure the value the strategic planning brought to your business. If you don't see as much growth as you should, there's always time to modify the course.
Try These Strategic Planning for Small Business Tips
Now that you know about these strategic planning for small business tips, it's time you put them to the test.
Remember to start by collecting data, choose the team, create a productive work environment, write a business plan, and measure growth.
If you enjoy these business tips and would like to learn more, check out the rest of our blog.
Just about everything that you buy in a grocery store has an expiration date on it. From milk to meat to bread, you're going to find expiration dates stamped on all of the items that you place into your cart.
Believe it or not, that will also go for bottled water in most instances. A lot of the companies that manufacture bottled water so that people can go about storing water include expiration dates on their products. And they do it for a bunch of good reasons.
If you're someone who drinks bottled water on a regular basis or if you've gotten into the habit of storing tap water in water bottles in your home, you should be aware of what can happen to water over the course of a few months. It might make you think twice about drinking water that's been in your home for a long period of time.
Continue reading to learn more.
Storing Water Can Make It Taste Stale
The first thing that you might notice when you take a swig of water that's been stored for a long time is that it'll often taste stale. While this water might not be bad for your health, it isn't going to quench your thirst like fresh water will.
Water sometimes goes stale when carbon dioxide from the air finds its way into the water. This can make it a little bit more acidic than it would be otherwise, which leads to it developing a stale taste.
Storing water for too long could ruin it for you if this ever happens. It's why you might want to steer clear of doing it.
It Can Also Become Contaminated by Plastic
As we just mentioned, stale water isn't going to be too harmful to your health. It just won't taste great.
Water that has been contaminated by plastic, on the other hand, can cause health complications. It's why you should stay away from storing water for more than six months or so.
When you store water in plastic bottles, the plastic from these bottles can get into the water. You can then move this plastic into your body by drinking it and it can build up over time. It could potentially harm your gut health and cause respiratory issues at the same time.
This is another reason why you should try not to keep water bottles around for long stretches of time.
It Could Even Lead to Bacterial Growth
If you're going to store water, it's important to do it in the right way. You need to keep it sealed up tight in a cool, dark area where it won't be exposed to any air or sunlight.
If you don't seal water bottles up properly, bacteria might be able to get into them and wreak havoc on the water. This could obviously be very bad for your health if you then drink water with bacteria in it.
It's one more reason you might want to think about refilling a water bottle every day and drinking from that rather than drinking from water bottles that have been sitting around for months on end. Click here to pick up a great water bottle for yourself.
Keeping Water in a Bottle for Too Long Could Be Very Bad for Your Health
You might be able to get away with storing water for more than six months without doing any harm to it. Water doesn't technically expire like most other things.
But why risk it? You could be forced to deal with any or even all of the issues listed here when storing tap water or keeping old bottled water around. You're better off drinking fresh water as often as you can.
Find more great health and wellness tips in the other articles on our blog.