Planning safe exercise for kids becomes more challenging when it turns into sports.
And planning sporting tournaments, in particular, is a challenge.
But planning a youth golf tournament doesn't have to be.
#1 Get Help
The first thing you want to do is ensure you aren't going in this alone. You are going to need help.
Set up a committee. How you organize it will be up to you. But it might be a good idea to have a director, a location scout, and a recruiter. You could even get sponsors.
This will make the entire process a lot easier.
#2 Find Your Course
Clearly, you are going to need a golf course.
You'll want to find and book the course as early as possible. The earlier you lock down the location, the easier your planning will be.
Also, depending on the location, things like food services will be easier to plan. Some courses will already have those available. That will save you money and give you something else to check off your list.
#3 Decide Themes and Trophies
It's not written in stone that your tournament needs a theme. But it can be an added benefit to your efforts.
A theme can make the rest of your planning easier. This is because a theme automatically decides a lot for you. Are you needed t-shirts and posters? A theme makes designing them smoother and ensures they are consistent.
A theme can also help you pick a trophy that's right for your tournament. A crystal gold ball trophy might match your theme nicely. Or ribbons might be how you need to go.
#4 Establish the Schedule
The day of your tournament is going to be a busy day. If you're lucky, there will be a ton of participants and spectators. This also means there will be a lot of distractions.
Establishing the schedule ahead of time will give you peace of mind. It will show you where there will be gaps you have to account for. It will also show you where important things could overlap. And you don't want anyone missing out.
You want the tournament to be as smooth as possible. An established schedule will do that. Now, you can focus on having fun with everyone else.
#5 Widen Your Budget
The budget for your tournament is one of the most must-dos you have. Getting sponsors will help. As will booking your course early.
But unexpected costs will come up. It's not enough to just plan for the obvious.
You're going to want to budget for that unexpected. But no matter how well you plan and schedule, you cannot predict everything.
If you budget for more than you think you need, you're covered.
The Youth Golf Tournament Can Be Fun For All
A youth golf tournament is mostly for the youth, yes. But it's for their parents too. Use this, and go plan that tournament of the year.
Also, visit more posts on Search News Media for more guides!
The average American spends about $100 on bottled water each year. Unfortunately, there's little evidence that bottled water is safer or healthier than tap water.
First of all, many plastic bottles contain phthalates and other chemicals that affect endocrine function. Second, they leave a massive carbon footprint. On top of that, buying bottled water can be expensive in the long run.
Note that some bottled water brands use tap water. Although the tap water is treated, it may still contain bacteria and traces of heavy metals. Luckily, there are better options available.
Feeling confused? Here's why you should stop buying bottled water and what to do instead!
Bottled Water May Not Be Safe
The safety of bottled water depends largely on the brand. These products are regulated by the FDA and must meet certain quality standards. But even so, the water may come from different sources, including local water supplies.
A recent study conducted on 47 bottled water brands has found that most of them had detectable levels of either heavy metals or PFAS.
Arsenic, lead, and other heavy metals may cause severe toxicity. These compounds have been linked to cancer, kidney damage, high blood pressure, and birth defects.
PFAS (per- and polyfluoroalkyl substances) are just as harmful. Over time, these chemicals may lead to hormonal imbalances, cancer, and liver problems. Plus, they tend to stay in the human body for years.
Plastic Bottles May Contain BPA
Another concern related to bottled water is the presence of bisphenol-A, or BPA. This synthetic compound is used in the manufacturing of plastic products and may affect human health.
BPA can leak into foods and beverages, making its way into your body. In one study, subjects who ate canned soup (which may contain this compound) every day for five days had 1,221% levels of BPA in the urine than those eating fresh soup.
Some brands are now offering BPA-free bottled water. Unfortunately, this option isn't safer either. BPA-free bottles typically contain bisphenol-S or bisphenol-F, which have similar effects as bisphenol-A.
Note that bottled water is bad for the environment, too. Its entire life cycle contributes to pollution and global warming.
Switch to a Water Filtration System
Bottled water won't necessarily improve your health or protect against diseases. As far as its taste goes, most consumers can't tell the difference between bottled and tap water.
Whether you want to stay healthy, make savings, or reduce your carbon footprint, it's worth switching to water filters. A quality water filtration system, like the ones at FilterSmart.com, will remove dirt, bacteria, chemicals, and heavy metals.
Filtered tap water will always be cheaper than bottled water. On top of that, you'll have peace of mind knowing that you're drinking clean water and protecting the environment.
While it's true that a premium water filter may cost more upfront, you'll save a fortune in the long run.
Stop Buying Bottled Water Once and for All
As you can see, buying bottled water is pretty much a waste of money. Most brands have detectable levels of chemicals and pollute the environment. Some are no better than tap water.
A whole house water filtration system offers more value for the money. It not only leads to cost savings but may also boost your health. Make the switch today—your future self will thank you!
In the meantime, check out the rest of our blog for other health tips. We'll show you how to safely store water, how to get better sleep, and more!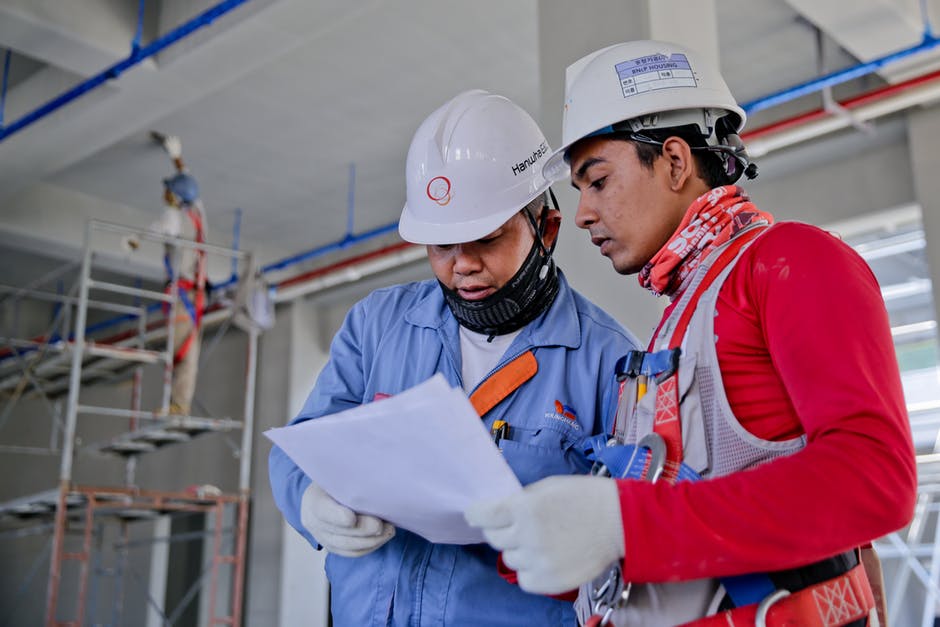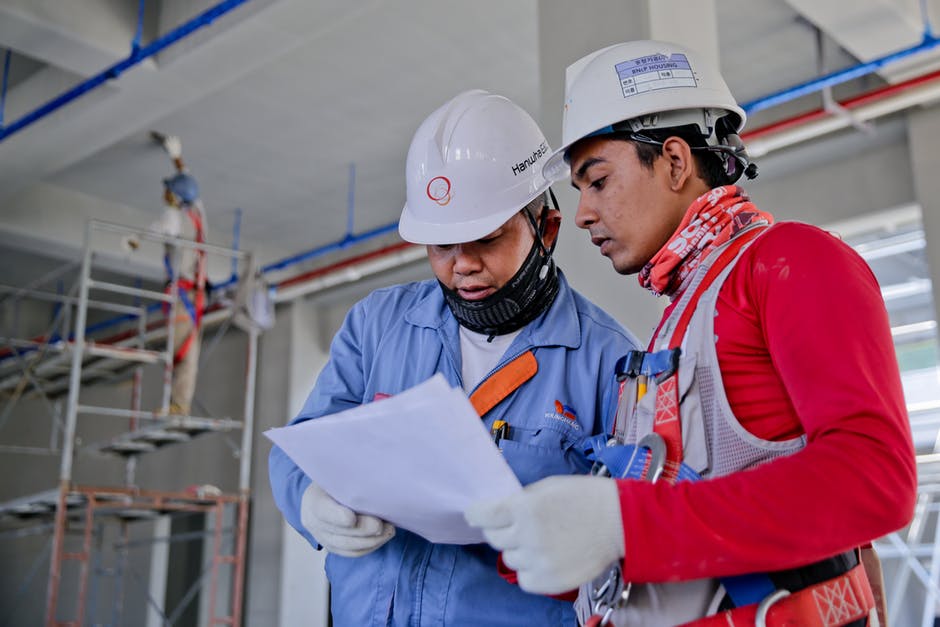 According to the Occupational Safety and Health Administration (OSHA), more than five thousand people died on the job in 2019. That's more than fourteen people every day. 
Worker deaths are a serious thing and should be prevented at all costs. The purpose of having a workplace safety culture is to look beyond specific safety programs and policies. The goal is to capture the behaviors and mindsets towards the safety of all of the company owners, managers, and employees. 
Are you looking to boost team morale and make sure that you're establishing a safe and organized work environment? If you are, then keep on reading and we'll walk you through everything that you'll want to know about building and promoting a workplace safety culture.
Characteristics of Positive Workplace Safety Culture 
It's usually easier to recognize an organization that has a negative safety culture rather than one that has a positive culture. This is because a lack of a safety culture usually means that safety initiatives are not bought into by employees. This usually leads to higher rates of accidents and injuries within the work environment. 
While it might seem intimidating to build a positive safety environment, the benefits after the investment has been made will become evident throughout the company. 
A company that has a good safety culture will likely experience:
Decreased rates of accident or injuries

Lower turn over

High employee engagement

Increased employee productivity
But what does a positive safety culture look like? Organizations with a strong safety culture tend to have employees that feel empowered to take action. They also feel responsible for the safety of themselves and their coworkers. 
Now, let's go over several ways that you can build and promote workplace safety culture at your place of work.
1. Define Responsibilities
In order to establish an effective safety culture, you first need to define the responsibilities within your company. This can be done at all levels of the company and includes goals and policies.
2. Create an Organizational Vision for Safety
It's important that everyone in the organization is on the same page when it comes to the company's vision for safety. It won't be possible for you to reach your safety goal if all of the company's stakeholders aren't working towards the same goal.
3. Come Up with a System for Open Communication
Organizations that have a strong workplace safety culture need to invest in making lines of open communication within the company. You also need to make sure that workers are updated on new safety protocols in order to make sure that the procedures and policies can be implemented successfully.
One great way to share new information is with monthly talks about understanding health and safety. You want to allow for employees to openly communicate with regards to safety within the workplace.
4. Involve Employees at All Levels
Making a workplace safety culture starts from the ground up. It's important that workers of all levels are included in the planning and implementation phase of any new safety procedures. 
You can make your employees feel more involved by asking for their opinions during the initial planning phases. You can also prevent possible pitfalls later down the road during implementation.
5. Rebuild Reporting System
Your reporting system will need to focus on the positive. Your employees should feel free to share their safety concerns without any repercussions. When you reward workers who share their safety concerns, you'll be able to rebuild your system and encourage other workers to report their concerns as well.
6. Implement Hands-On Training
When you're building and promoting a workplace safety culture within an organization, it's important to utilize proper training. Sharing best practices and developing opportunities for workers to have hands-on learning sessions will help your workers retain and successfully implement new safety procedures. 
Also, when you invest in quality training, you'll be showing your workers that you care about their safety. You'll also increase team member support and buy-in.
7. Management Modeling
If you want your safety initiatives to be successful, then you need to make sure that the model is from the top down. This means that managers need to make a commitment to employing a safety-first work style. They should always be demonstrating safety is important and valued.
8. Hold Employees Accountable
Companies that fully embody a strong workplace safety culture will know that safety is of the utmost importance. Every worker will feel responsible for their own safety as well as the safety of their coworkers. 
A big part of this feeling is holding your workers accountable. The more that an employee feels accountable for safety initiatives, the more likely they're going to take action to improve the safety around them.
9. Celebrate Success
Keeping your team members updated about company progress is necessary for driving safety initiatives. Recognizing departments, individuals, and the company as a whole for its improvements can be a useful way to boost team morale. 
The Importance of Knowing How to Build and Promote Workplace Safety Culture
Hopefully, after reading the above article, you now have a better idea of how to build and promote workplace safety culture. As we can see, there are a lot of benefits to establishing a good workplace safety culture. And it will be much easier to accomplish this if you make everyone feel involved and responsible for the safety of others.
Are you looking for more helpful articles? Make sure to check out the rest of our site today for more!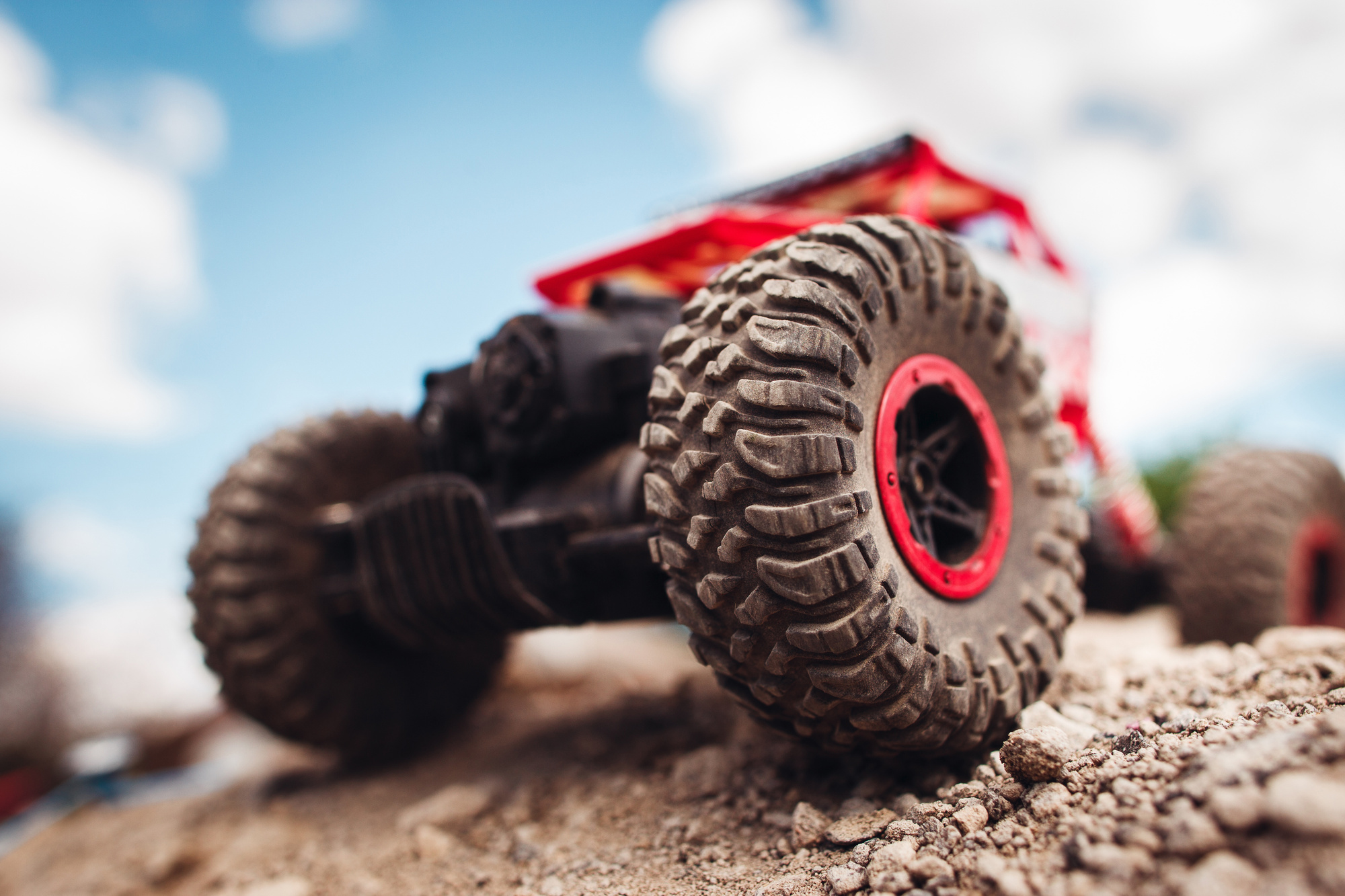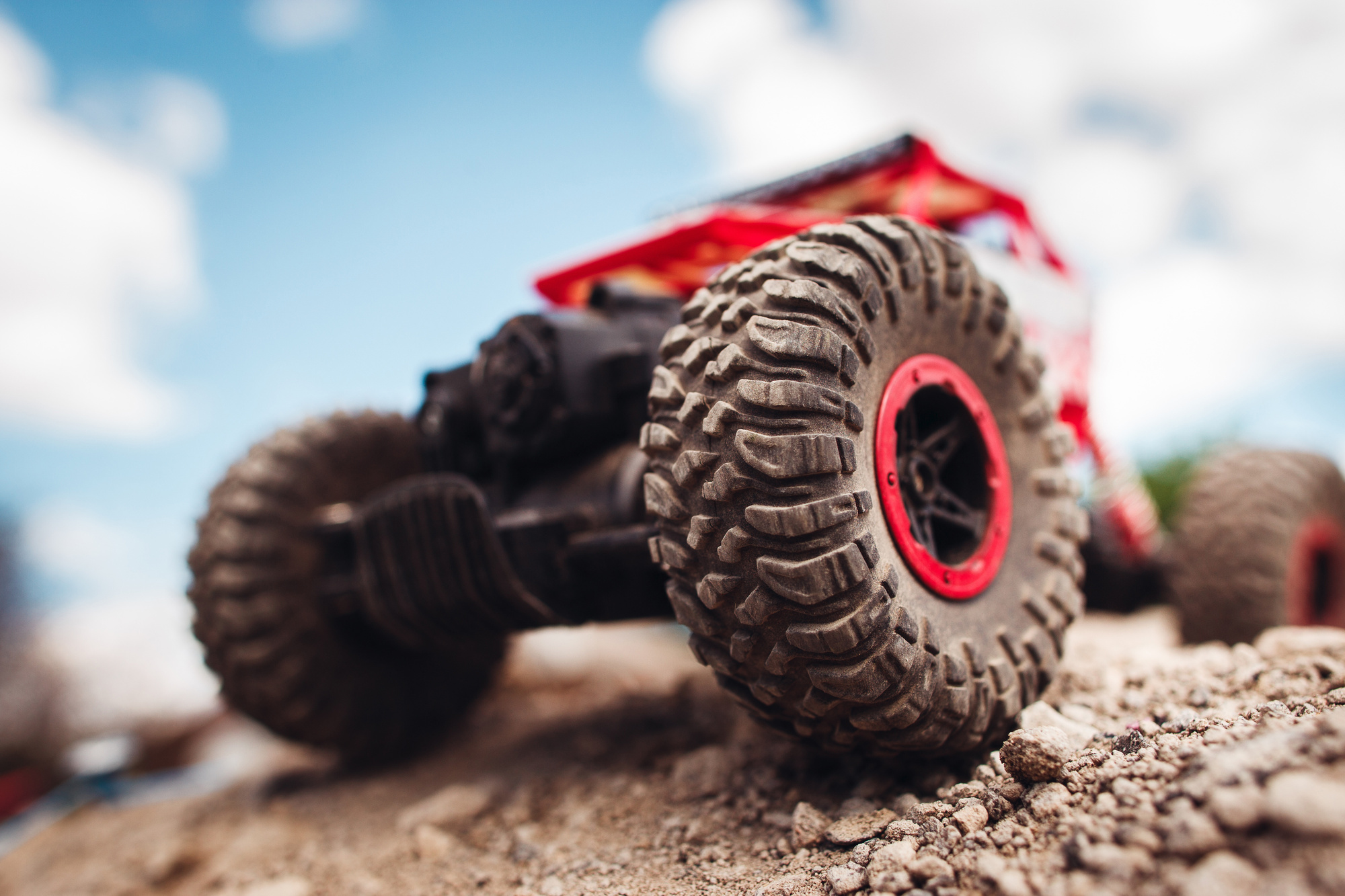 Did you know that some remote control cars are worth more than actual cars?
That's right—the RC cars you played with as a child are proving themselves worthy of our attention. Some range in the thousands of dollars due to high performance, new technology, and a winning aesthetic.
Needless to say, those might be collectibles more than toys, but that's up to you!
So, whether you're interested in adding more RC cars to your collection, have a young one in your life that loves the auto industry, or you're considering taking your new purchase to a competition, this guide is for you.
First, Know What You're Looking For
Above, we mentioned at least three different scenarios for purchasing an RC car, but there can be many reasons!
If you're interested in competing, you're likely going to have to spend some money. The same goes for those who are into collecting.
Competition cars are higher-tech and even easily modified, allowing you to outfit them to your liking. They're high performing and more durable, giving them more versatility than your standard RC car.
Most collective cars are the same—cool specs, interesting add-on capabilities (such as a camera), and high speed—like the $5,500 Freefly Tero.
If you just want to have some fun with your kids, you're probably looking for more of a budget-friendly option. There are several great RC cars under $200. Want a list of them? Click the following link to check it out.
Next, Explore Your Many Options
We've already provided you two lists of great RC cars. Some are pricier but come with all the bells and whistles. Some are more affordable and still have interesting perks.
Once you've established your reason for buying, it's time to see what's out there. We suggest starting by researching the top brands in the industry, such as:
Axial Racing
Kid Galaxy
Team Associated
Redcat Racing
Maisto
This list certainly isn't exhaustive, and the rest of them are right at your fingertips!
Understand what you value about each brand and compare and contrast their offerings. Much of this step will balance your wants and needs with a brand's provided models. If you're not finding what you're looking for with one provider, you don't have to settle because RC cars are everywhere.
Finally, Understand What Specs Are Important to You
This step ties in with step one.
RC cars vary by several factors: speed, size, battery-powered vs. nitro, 4WD vs. 2WD, and model. You can also consider other things like their ability to be upgraded or modified and what spare parts you'll need for that job.
You know what's important to you, so buy remote control cars that meet your needs.
Keep Calm and Buy RC Cars
There you have it—an introductory list of the things you need to know when shopping for RC cars.
Once you've established your reasonings, researched your options, and considered your favorite specs, the rest should be a breeze. Good luck!
When you're not off racing your new ride, keep scrolling our page for tons of other informative articles.