Puzzles such as sudokus and crosswords have long been enjoyed and utilised. Short and fun brain training puzzles work best for keeping our brain in good working order. These games have allowed generations to unwind and relax while keeping their brains engaged and active. Carry on reading as we take a closer looks at whether these methods work, and what the future might look like for brain training.
Brain training can boost your memory
There have been many studies over the years that have set out to discover the true benefit of brain training. Research by the NHS earlier this year found that participants who said they completed regular crossword or sudoku puzzles did better on the tests of cognitive ability. However, it could also be argued that the participants with higher cognitive abilities were more likely to want to engage with brain training puzzles in the first place. In another study, specifically focussed on the effectiveness of sudoku, it was found that there was a significant relationship between sudoku and the working memory performance of older adults. 
The beliefs of the public reflect these studies — people love brain training and believe that it will benefit their cognition. After a questionnaire focusing on under 30-year-olds, results showed a belief that brain training apps help to improve thinking, memory, and even mood. Whether or not participants had actually used such app themselves, these beliefs persisted.
So, it is clear that people both enjoy brain training and whole-heartedly believe that it will be beneficial to their cognitive ability. But is there still room for paper puzzles in an age of apps and digital technology? 
Training our brains in the future
Much of the brain training world is going fully digital. There is currently a massive online following for apps that improve our cognitive skills, such as Lumosity and Peak, which have both reached 10,000,000+ downloads over 2019. In addition, the forecasted release of Nintendo's highly anticipated reimagined brain training game for Switch, Dr. Kawashima's Brain Training, is set for 3rd January 2020 in Europe. This game determines a player's "brain age" and is adored by long-term fans. 
All the new tech surrounding brain training could put traditional pen-on-paper puzzles in danger. However, there are many reasons that people are still choosing this comparatively 'old-fashioned' brain training method today and will continue to do so over the coming years. These reasons include:
Greater amounts of scientific study

— crosswords, sudoku, and other traditional games have been proved time and time again to benefit cognition. Studies claiming that these puzzles sharpen our brains to the ability of someone 10 years younger are bound to make people stay loyal to the traditional methods. Whereas scientists are still struggling to find definitive evidence that brain training apps work to improve cognition. 

Apprehensions about screen time

— Your screen time may be used to further your brain's development, but it is screen time nonetheless, and could still be damaging. Too much screen time is a concern when it comes to young children's development, so why should we treat it with any less caution as adults? Many prefer to stick to paper puzzles to give their weary eyes a break from scrolling on their mobile phones.  

Traditions and a sense of community

— A crossword can be completed alone, or as part of a group. Many people enjoy this kind of brain training as group activity and prefer the communal sense of a good old fashion pen-to-paper puzzle to sitting alone and using an app. 

Generational preferences

— As is to be expected, there is a generational split in relation to brain training. According to statistics presented by MindSea, "the average 18- to 24-year-old spends more than three hours a day using the mobile apps on their phone while people 55 and older spend less than two hours." Because app-use has become second nature to younger generations, they are far more likely to choose apps as a brain training method. Whereas older adults tend to prefer paper alternatives. 
Overall, it doesn't look like the puzzle printing industry has anything to worry about quite yet. Even in 2019, among vast amounts of new technology, people still enjoy traditional methods of brain training, and will continue completing crossword puzzles and sudokus for years to come.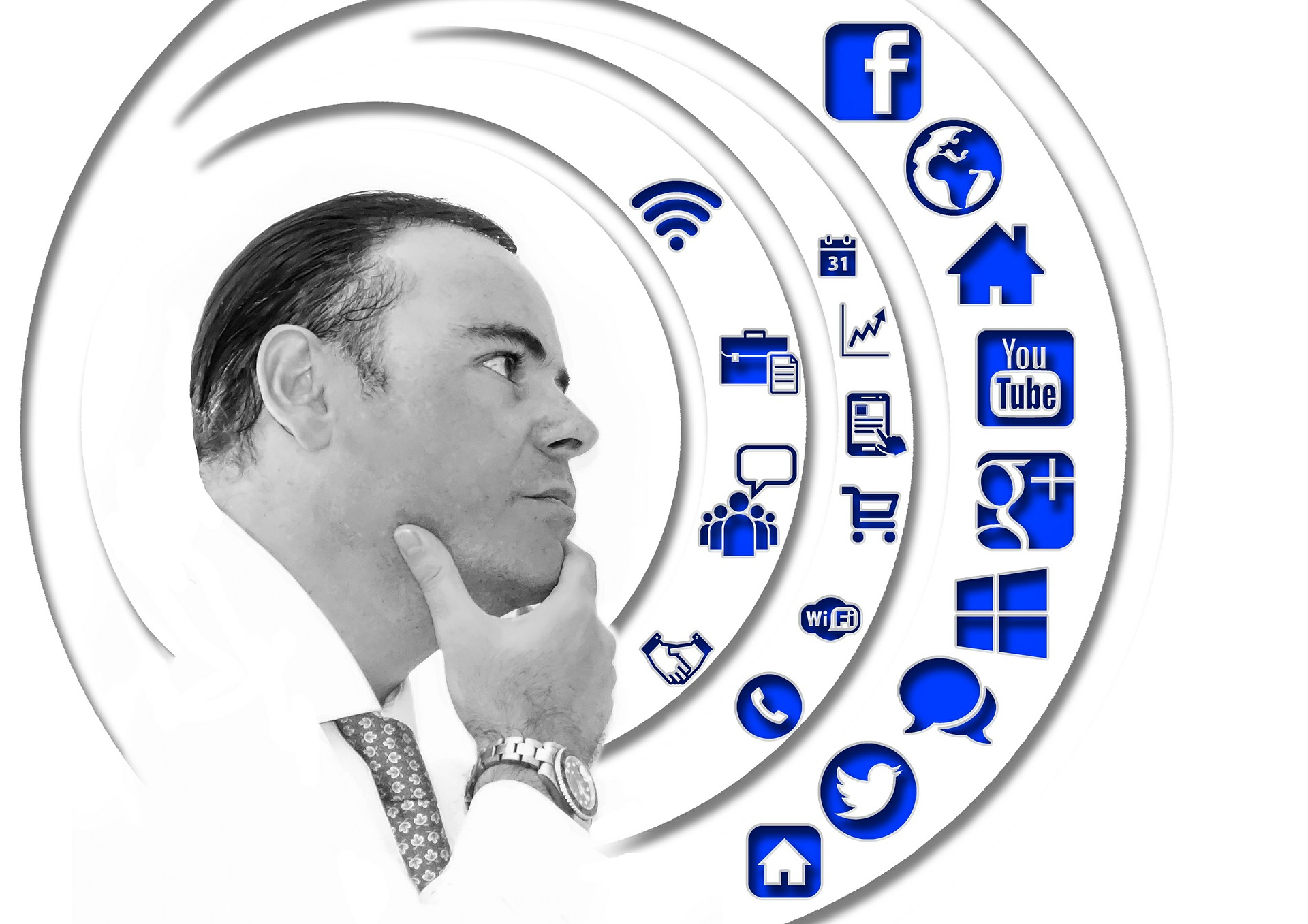 In today's day and age where social media is considered the primary mode of sharing important moments, being in touch with friends, and doling out hot takes on latest news, conventional mechanisms of communication just don't cut it for brands anymore. 
For each billboard you pay for, there would 10 more tweets by competitors engaging with your potential customers. For every TV spot you get after local news, there would be someone on Instagram learning what your customers want. And for every ad in a magazine, there would be a Facebook post guiding your customers to your competitor's website by learning what they are looking for. 
Simply put, if you are not paying attention to social media monitoring and understanding your potential market's behavior, then all of your advertising revenue could be wasted away. 
What is Social Media Monitoring?
Social listening refers to the practice of learning your target market's behavior and views through different aspects of social media. 
By monitoring various social media channels, you could learn about customers' needs through their public posts. You could predict the market's response to a product idea. And you could go as far as to design products modeled after what a large chunk of potential customers are ready to pay for.
All of this happens when you take part in active social media monitoring by seeing how your target market is behaving through their respective profiles. By collecting this data, you can effectively learn what your target market is looking for, and model your media advertisement campaigns, future product launches, and current service models accordingly. 
Social listening is crucial.
How Can You Use It to Your Advantage?
Using social listening could seem like a daunting task. But if you have the right tools at your hand, it could be a walk in the park. 
Since you cannot go after each of your target market's social media profiles manually, these tools help you monitor each user's behavior through automated yet intelligent solutions. 
By identifying the deeper meaning of each word used in a post, or how a certain "like" to a specific post could convey users' emotions, you are able to have a large set of data that could be utilized in a number of ways. 
That is why, the concept of social listening and social media monitoring is gaining traction faster than ever, where companies are doing all they can to learn exactly what their target market is thinking about a certain aspect – but without having to put in manual labor into the process. Instead, it's all smart algorithms and artificial intelligence (AI) in play, which identifies user behavior seamlessly, leaving you with results rather than an abundance of posts to make sense of.
Where Can You Find Such Solutions?
Due to their complexity, social listening and social media monitoring solutions might project the image of being difficult to implement. But it is very easy to find firms that specialize in deploying these monitoring campaigns with simple yet highly effective programs. 
One such firm is NetBase, which specializes in understanding user behavior through AI and other automated learning mechanisms. Having served companies such as Meredith Corp., Visa and BuzzFeed, the company is one of the leading solutions provider for monitoring user behavior through social media analysis.
Whether you are looking for more information on social media listening and social media monitoring or if you are ready to hire such a solution right away, don't hesitate from reaching out to NetBase today. With customized programs, you are bound to find something that suits your requirements.
Professional sports are more popular than ever, with hundreds of millions of people around the world attending sports contests and watching them on television. Whether it is a football match in London, a baseball game in Tokyo, a hockey game in Russia, or a rugby scrum in Sydney, there are fans who are completely committed to the professional players and teams.
In fact some fans are so dedicated that they will skip work to attend sports events, and even fall into deep depressions if their teams or favorite players do not perform well.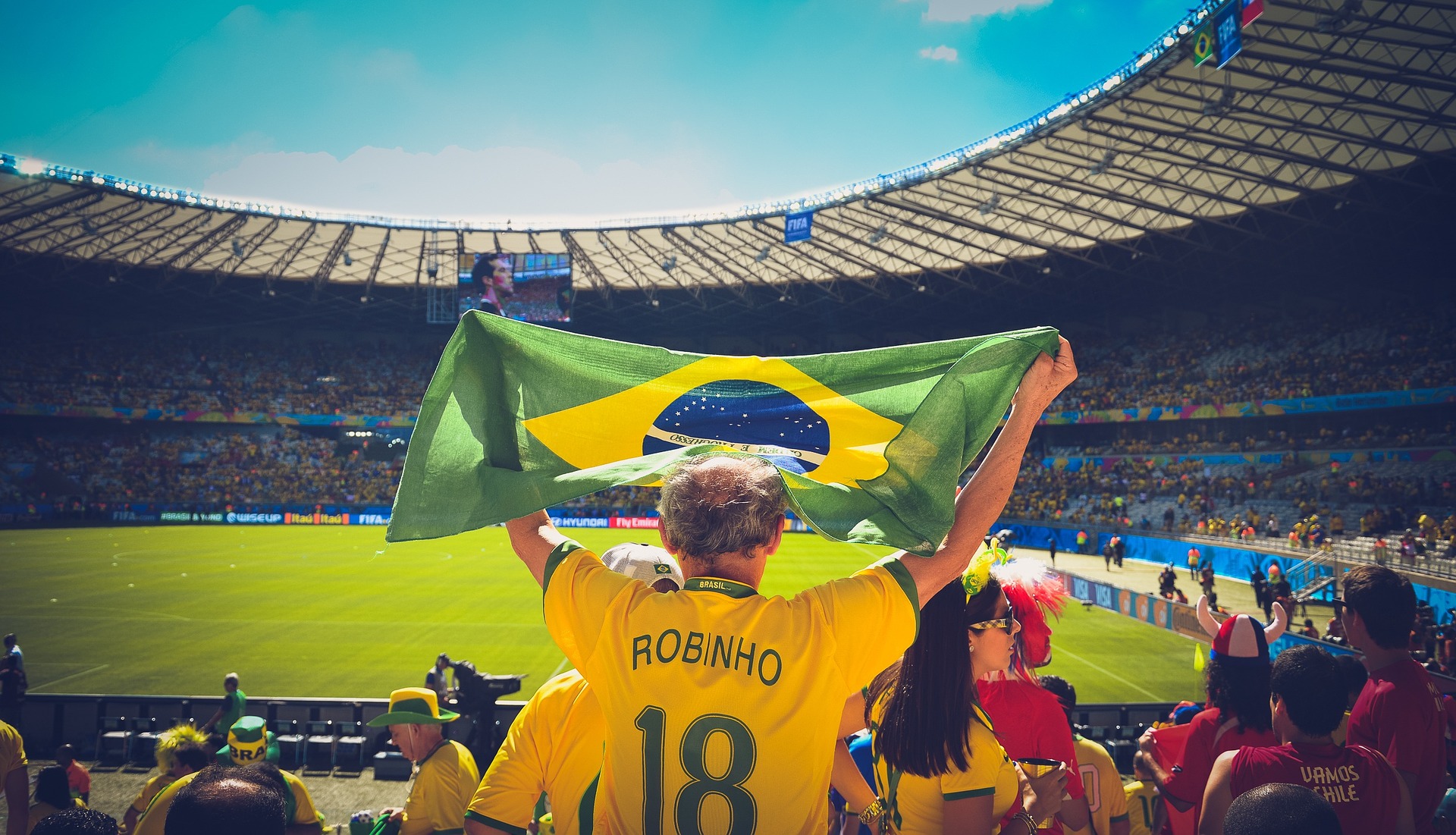 You can bet on the games
One of the most popular areas of sports is betting. Today millions of fans bet on their favorite teams and those they think have a chance to beat the odds. With online betting, people all over the world can make a wager on nearly any type of sport, no matter where it is played in the world.
For instance if you love soccer and want to bet on any team anywhere in the world, you can find all of the top soccer teams on soccerstats247. The site is secure and utilizes the latest technology to make sure that you're always protected. You can also access the site from any mobile device, meaning your smartphone or tablet is the perfect way to help you generate some extra money.  Finally, you can make any size bet in the privacy of your own home, or even while standing online at the checkout counter. It's all legal, and puts you right in the middle of all the action.
They are a great stress relief
Sports offers people a respite from the crazy days that are often filled with responsibilities, from the time you wake up to the time they go to sleep. Being able to look forward to enjoying your favorite team and players in a competition where they give all they have to pull out a victory, can cause you to forget about your problems and lower your stress levels. Sports is used all around the world by fans for relief and hours of joy throughout their tough days.
They are fun
One of the biggest reasons that there are so many sports fans is simply that sports are fun. The majority of grown-ups participated in sports in some form when they were children, and they know how much fun it is to play and to even observe. Adults don't have a lot of things in their lives that can be considered fun, so becoming a sports fan puts a little fun in their lives.
They create opportunities to get together with friends
As you get older, you can find yourself having less time to see close friends. Even though there are conversations around making sure that everyone gets together, in too many cases this doesn't happen. However when you throw sports right in the middle of these opportunities to hang out together, things usually change. Sports has a way of making these events more fun. And since sports is so polarizing, they can also create an environment where everyone is hyper and truly engaged. Typically the big sports matches happen on weekends so hosting or attending a sporting event is a perfect way to spend a Saturday or Sunday.

SEO is the blanket term used to cover all of the methods you can use to increase your site's search visibility. Onsite optimization is typically behind the scenes, and focuses on what you can do on the back end of your website to increase your chances of rankings. Off-site SEO represents all of the tactics you use to push your site further up the search results, such as link-building and social media marketing. In this article, we're going to touch on both offsite and onsite and why they are important for optimizing your website for the search engine.
1.How to Read the SERP
Reading the SERP, or 'search engine results page' is the first aspect of search engine optimization for your website. Though it may not seem like it, many beginners don't know how to read a SERP- meaning they don't know how to gauge where their site is ranking and for what.
Thanks to Adwords, almost any search you complete will show a variety of paid results before organic results. In this image, you can see just how much is paid before we reach the organic results.
When tracking keywords or judging the success of your rankings, be sure to exclude these paid results from your tracking. Most SEO software like SeRanking or Authority labs can do this for you- but if you're determined to go the old fashion way, you need to know this.
Why? Because when you're optimizing your site behind the scenes, it's a good idea to know what you're competing against.
2.What Search Engines are Looking for
It's the search engine's job to make sure that when internet users are Googling for the answers, they get the best answer first. When optimizing your site for SEO, it's a good idea to know what they're looking for. Here's a quick guide on the fundamentals:
Relevancy. Makes sense right? If you're googling book stores near me, you want to see BOOK STORES not Office Depot. Which means when you're optimizing your site, make sure that you consider user intent. Is the page you're trying to rank for your keyword actually relevant to your users? If the answer isn't an automatic yes, it's a no. Try again.
Content quality. Does your content teach the reader something? Does it answer their questions and provide valuable information? Again, if the answer isn't an immediate yes, it's a no.
Site Usability. Is your site hard to navigate? Flooded with pop ups? This is all going to affect your usability. To succeed, you want to make sure the pages you're working on are actually enjoyable for users to read.
Compatibility and site speed. Your website needs to be optimized for all devices, not just the one you're developing your website on. It needs to be fast, clean, and loading well on iPads, Androids, laptops, and just about anything else you can think of.
Authority. Are you trusted by your users? Are you a big name in your industry? Both of these play into the authority your website has. The more authority, the easier it is to rank.
There are dozens more practices for optimizing your site and it's content, but these are the big 5 that make the most impact. Focus on these elements first. Once you have these down, you can start optimizing with many of the tactics found across the internet.
3.What Search Engines Aren't Looking For
Perhaps more important than what search engines are looking for is what they aren't. Commonly referred to as 'black hat tactics,' these methods are ways of ranking sites that search engines DO NOT approve of. In fact, it may even crippling your site in the long run.
Keyword stuffing. Adding your target keyword to a post 500 times in hopes of ranking for the term is one of the biggest mistakes you can make. Not only is it absolutely annoying for your readers, it's a tactic that has been getting punished since Google's updates in 2012.
Buying links. Backlinks are important. They're the votes by which your website is considered the authority of a search query. Buying links to get that authority is NOT the way to go. It's fairly easy to see when a link has been bought, whether you're a human or a robot.
Annoying ads. Can a user actually visit your site before being bombarded with ads? Your website is not a billboard on the highway. It's a place to connect with your users. People hate annoying ads, and robots are now trying to protect them from your annoying ads.
Of course there are many more tactics that Google doesn't appreciate. But if you're already vetting your tactics with these three points in mind, none of those tactics should be entering your venacular to begin with.
Conclusion
Learning SEO can be more intimidating than it actually is challenging. For most people, SEO is quite simple- it's finding the time to do it in addition to everything else going on with the business. Where some chose to hire team mates that are responsible for optimization, others prefer to hire a search engine optimization company that can handle their needs for them. Regardless of what you choose, knowing the basics will help you make sure your website is headed in the right direction with a strategy that supports your goals.
Are you learning SEO or are you a seasoned experts? Share your SEO essentials in the comments.
With so many cars on the road in the United States it is no wonder that there are so many car accidents. Statistics show that there are more than 70 million cars on the road at any one time and the average number of car accidents in the U.S. every year is 6 million. Unfortunately more than 90 people die in car accidents every day while 3 million people are injured every year. Also, around 2 million drivers in car accidents experience permanent injuries every year.
With these terrible statistics being the reality, each of us needs to understand that being in a car accident is likely at some time during our lives. And, with this fact in mind, we need to know what to do if we are a victim of a car accident.
IF you find that you have been a victim in a car accident, you should contact a reputable law firm to understand your rights and how you can get compensation for your injuries, pain and suffering, medical bills and loss of wages. Calling the law firm will also help you to learn more about these types of cases.
Here are some of the vital things you should do immediately after or as soon as you are able following a car accident.
Call an ambulance
If it is a serious accident you need to immediately call an ambulance. Chances are someone including you might be seriously injured. You need to have medical personnel there as quickly as possible. So do not assume that someone else has already called, take the lead and do it. The operator will let you know if an ambulance is on the way and will also take specific details about anyone you know who might be injured so the emergency medical team will be prepared.
Contact the police
Calling the police is a vital step after you have been in a car accident. A policeman can function as a credible independent recorder of events. The policeman will do a police report based on what he or she observes at the scene. This will include the state and position of the vehicles, if any of the drivers is under the influence, what any witnesses have observed, and the exact location of the accident. Because a policeman is professionally trained to write these type of reports, they can be admitted into evidence in court as an accurate record of the events. This report will also be used when you file a personal injury lawsuit against the driver who caused the accident.
Get the contact details of everyone involved in the accident
You should locate anyone who was involved in the accident and take down all of their important details. These should include their name, address, phone number, license, license plate, email address and insurance information. You should take pictures of their license, insurance card and license plate as well.
Make your own personal account of what happened
While at the accident scene make a personal account of everything that happened. It is best to record this into your phone and take pictures of everything as well. Memories are faulty and with the likely trauma you are experiencing there is a good chance that you will forget important details about the accident. Instead of trying to depend on your memory later make notes about what happened as soon as you are able. These notes can decide your personal injury case later. You should also get the contact details of any witnesses to the accident.  
Being aware of the important things to do if you are a victim in a car accident can make the difference in the outcome of your health and personal injury case.