Tag Archives:
stairlift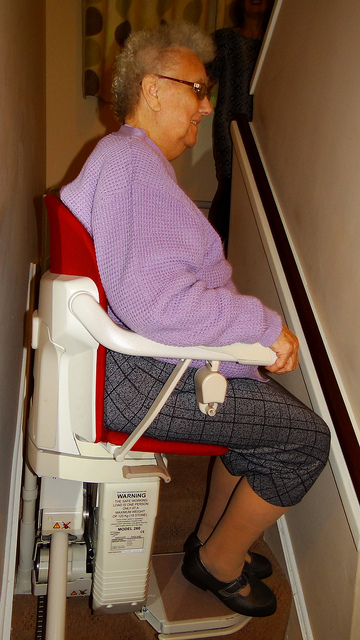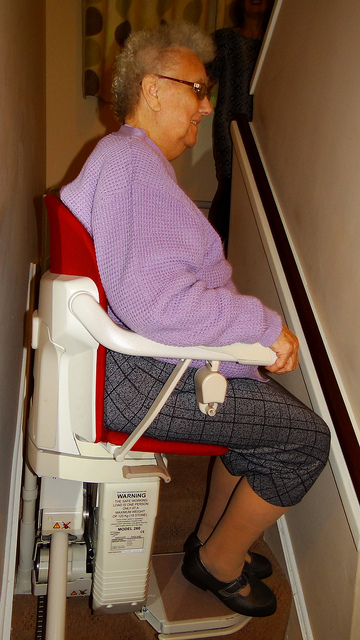 As you have gotten on in your years, the aches and pains of a life of hard work have slowly increased. For the most part, you have been able to shrug it off and soldier on, but recently, the pain of getting yourself up the stairs to your private domain have proven to be almost unbearable.
After weeks of living in denial, you have decided to acknowledge the plain truth of the matter: you need assistance of the mechanical variety to avoid burdening your also aging spouse.  Fortunately, there are affordable stairlift solutions that won't break the bank, which is important to you and your partner, as you are both on fixed incomes that can't take a lot of heat.
If you are still stopped up by "what-ifs?" though, permit us to assuage your fears by addressing some common objections to getting a stairlift installed in your home.
No costly renovations required
This is the first and most common challenge raised by prospects when considering bringing a stairlift into their home.  Bringing in this contraption is going to cost a fair bit of money, but it is often perceived that installing such a machine will require costly changes to the makeup of the house, driving costs through the stratosphere.
The excellent news is that the vast majority of stairlifts require no renovations to the existing bones of the house.  All that needs to be done is to mount the rail to the tread of the stairs, and most planning required is when a staircase is curved, but even then, all that needs to be done is to affix the rail so that it attaches correctly to the stairs.
Easy to move and adjust
Another common objection is that such a device would be a burden and annoyance to able-bodied occupants and guests in the home.  The reality of the matter is that most stairlifts fold out of the way easily when, for example, you need to move wide objects up and down the stairs.
Get a licensed technician to install your lift
So, you have decided to take the plunge and get a stairlift to help you remain independent within your own home.  Great!  However, we would advise that you inquire about getting a licensed installer to safely set up the device in your house.
A common trend nowadays has would-be thrifty consumers buying a stairlift, and then having a handy person with in their family attempt to install it themselves.  This can lead to a serious accident down the road, as many do-it-yourselfers are unacquainted with the potential problems that occur from shoddy installation.  What at first glance seems to be a perfectly functional stairlift could be a deathtrap in the making at some unknown point in the future.
Reclaim your independence
Don't allow your age to rob you of your independence in the golden years of your life.  By leveraging modern technology, you can continue to enjoy your home for many years to come, no matter what your decrepit joints have to say about it!