Understanding safety is all about knowing the actual data. It can seem like things are getting more dangerous in the United States, especially because there's more access to the news nowadays, but does the data actually back that up? Here's what you should know about changing crime rates in the United States.


America's Changing Crime Rates Created By: PeopleFinders
1. Crime Trends By Year
The idea that things are getting more dangerous just isn't true. As a matter of fact, the numbers from the FBI tell a completely different story. This is the average nationwide crime rate per 100,000 since 2010:
2010: 3,350.4
2011: 3,292.5
2012: 3,255.8
2013: 3,112.4
2014: 2,971.8
2015: 2,859.6
2016: 2,837
2017: 2,745.1
2018: 2,568.4
As you can see, it's gone down every single year. That means the United States has actually been getting safer every year rather than getting more dangerous.
2. Understanding Violent Crime
For some people, seeing the general crime statistics isn't enough because it includes all sorts of crime. What about violent crime? Is it becoming more dangerous in terms of violent crime? According to the FBI's violent crime rate per 100,000 since 2010, no:
2010: 404.5
2011: 387.1
2012: 387.8
2013: 379.1
2014: 375.7
2015: 372.6
2016: 386.3
2017: 382.9
2018: 368.9
Even though crime did increase in some years, overall, the trend has been toward a reduction in crime. Between 2010 and 2018, violent crime went down by nearly 9%. Plus, the homicide rate in 2018 was fully half the rate of 1991. Even when you look at just violent crime, things are getting safer.
3. Crime By Location
One of the more important things to look at is location. Different cities can have significantly different crime rates. For example, these are the violent crime rates in the United States' five most dangerous cities, nearing or exceeding five times the national average:
Detroit, Michigan: 2,007.8
Memphis, Tennessee: 1,943.2
Birmingham, Alabama: 1,911.5
Baltimore, Maryland: 1,833.4
St Louis, Missouri: 1,800.4
On the other hand, some cities have incredibly low rates of crime. These are possibly the country's safest cities, with a violent crime rate less than a tenth of the national average:
Hopkinton, Massachusetts: Nearly 0
Bridgefield, Connecticut: Nearly 0
Madison, Connecticut: Nearly 0
Harrison Town, New York: 3.5
Bernards Township, New Jersey: 3.7
4. Socioeconomic Status
These locations don't necessarily tell the whole story; socioeconomic status plays a huge role in predicting danger. For example, all of the 10 most dangerous cities have a poverty rate above 20%, and typically have high unemployment and low median income. Safest cities, on the other hand, all have a median area income over $100,000, meaning that cities with a higher socioeconomic status more likely have lower rates of crime.
Conclusion
Overall, crime is getting lower, but that might not mean anything to you specifically. The most important thing you can do to keep yourself and your family safe is to have actual information. That may mean, for example, using a public record search engine to gather information on neighbors. With this information, you're more likely to stay safe in your immediate vicinity.
In a typical year, new car buyers can look forward to the new models making their first appearances around the end of summer. However, 2020 is unlike any other year, and more than 24 new American-built vehicles delayed market introduction. This left all of us waiting on pins and needles for our first look at the 2021 models.
Thankfully, none of the new models were canceled, and while they're delayed, we are finally getting our first look at the best cars for 2021. Which one catches your eye?
Best Midsize Car: Honda Accord
The new Accord is one of the best new cars for 2021 thanks to its efficiency and affordable price. You'll love the spacious interior and comfortable seats. Despite the affordable price tag, the interior feels upscale.
There's a large trunk for plenty of cargo space. The engine will give you a peppy response and pairs well with responsive handling. This makes the car functional and pleasurable to drive.
Best Full-Size SUV: Ford Expedition
If you have a large family and need plenty of cargo and towing ability, then you can depend on the Ford Expedition. It may be a box on wheels, but this means it has an oversized interior and high towing capacity.
What's nice about this model is that Ford takes into account varying budgets. The baseline models have a budget interior and basic necessities. Top of the line trims rival luxury SUVs with quality interiors and tons of innovative features.
Best Midsize Pickup: Toyota Tacoma
The Tacoma consistently ranks at the top of best car lists year after year. It's no surprise that the 2021 model doesn't deviate from this. You can use this truck for everything from daily commuting to off-road adventures.
These dependable trucks come packed with standard features that you just don't find on other comparable trucks. It also has a user-friendly infotainment system. The durability of this truck makes it a popular pick for those looking to hit the trails.
Best Electric Car: Hyundai Kona Electric
The Kona EV is one of the best electric cars for 2021, thanks to its impressive driving range. At 258 miles, it's one of the longest in its class. Drivers also will appreciate the many standard driver-assist features.
The infotainment system is easy to use, and passengers will feel comfortable in the upscale cabin. There's also an energetic turbocharged engine available for those looking for more performance. Combine this with the restrained handling and comfortable ride; you have an enjoyable car to drive.
Best Limited Edition: Dodge Durango Hellcat
This vehicle packs an insane amount of power and will have you seeking vehicle storage so that you can say you own one. It boasts 710 horsepower from its supercharged V8 engine and all-wheel-drive system.
This is the first year of production and it stops in June of 2021, meaning there's a limited window of time where you can buy this rare and one-day collectible vehicle.
Shop the Best Cars for 2021
If you're considering buying a new vehicle, then start with the best cars for 2021. These vehicles rank at the top of car expert's lists for their looks, ride comfort, and engine performance.
Check out our other auto articles for the latest in automotive industry news.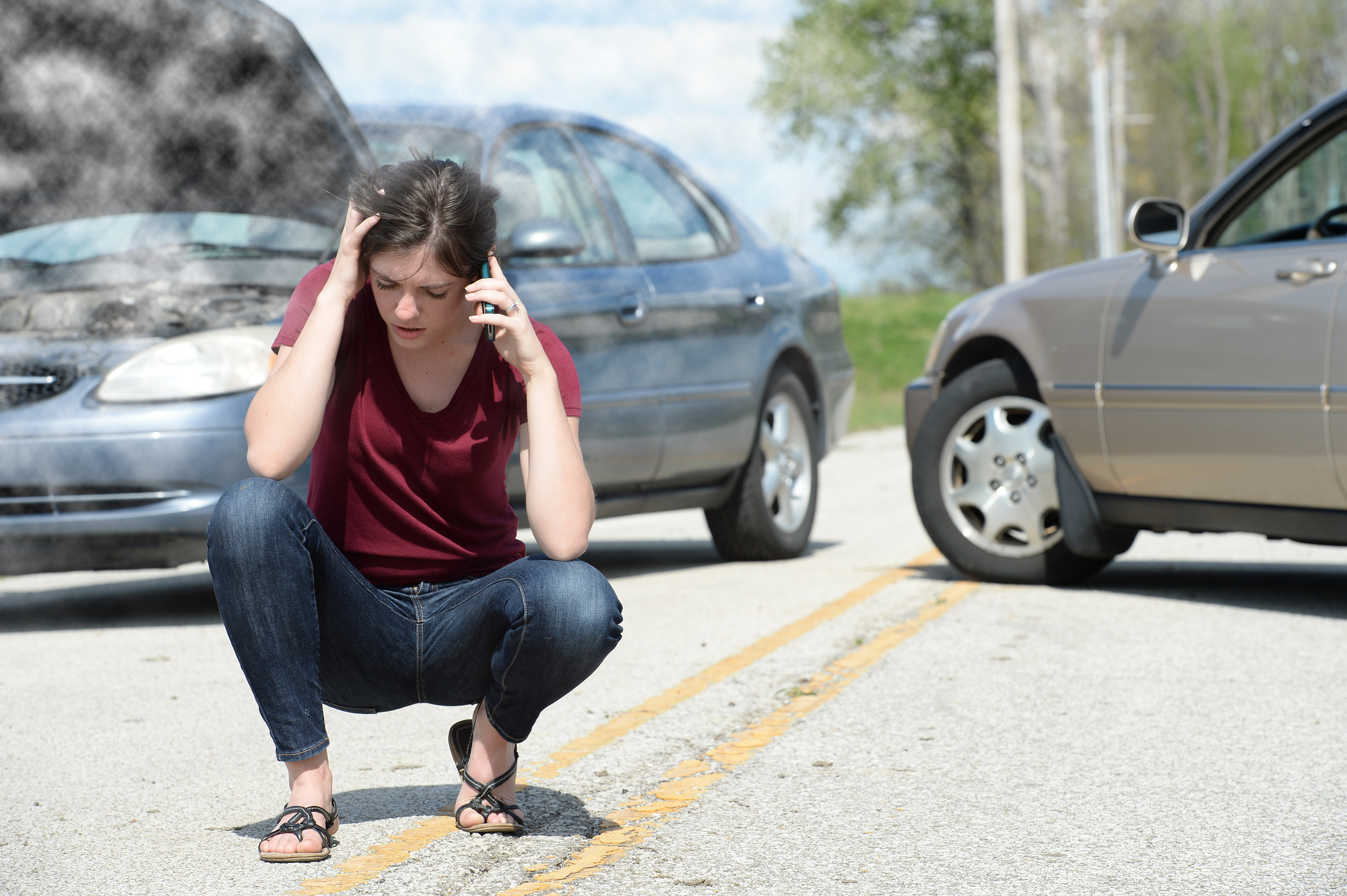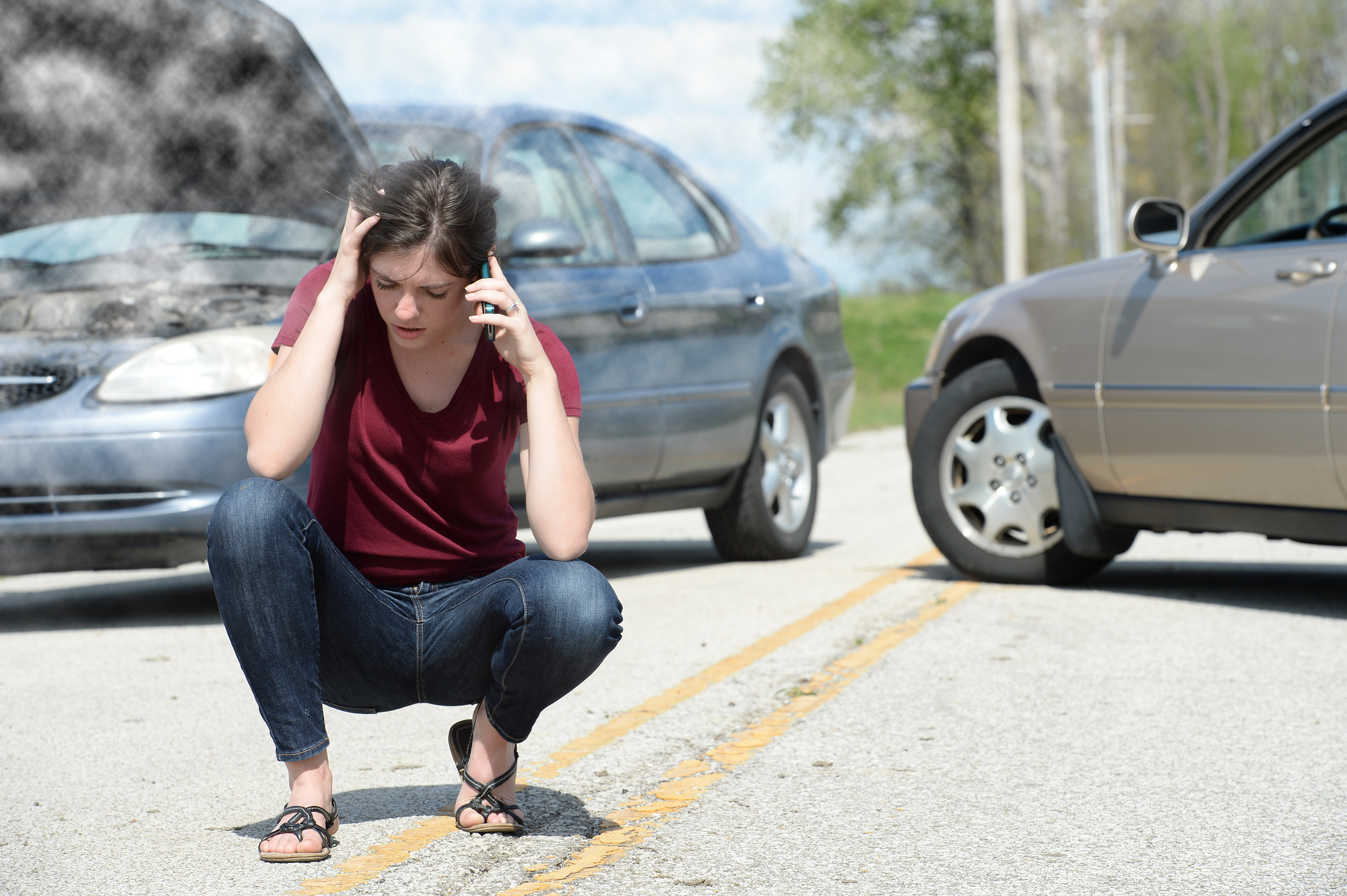 Between 2016 and 2018, there were over 900,000 crashes caused by distracted drivers in the US alone. Around the world, people often find themselves the victims of a distracted driving accident through no fault of their own.
If this has happened to you, you might be feeling scared and vulnerable, not knowing where to turn. Read on for definitive information on what your next steps should be.
What Is Distracted Driving?
Distracted driving is defined as any activity that takes the driver's attention away from driving. This could be texting while driving, eating or drinking behind the wheel, or adjusting the navigation or stereo system within the car.
Texting is often the most dangerous distraction. Sending or reading a text will take the driver's eyes off the road for about five seconds. This may not seem like much but, when traveling at 55mph, that can take a car the length of a football field.
When drivers are distracted, they are clearly more likely to get into accidents, endangering not just the lives of themselves and their passengers, but also the lives of those in other cars or on the sidewalk. In 2018 alone, distracted driving killed 2,841 people.
What to Do After a Distracted Driving Accident
If you've been the victim of an accident from a distracted driver, it's obviously an incredibly stressful time. The first thing you need to do is make sure that you are physically taken care of. Go to a hospital and seek medical treatment for any injuries you might have sustained.
The next step after having a crash with a distracted driver is to get a copy of the police report. Someone at the scene will likely have called the police. From the report, you can see if there were any witnesses and request their contact information.
The next step is to find a personal injury lawyer. Make sure that they make the prosecutor in charge of your case is aware of any of your injuries. This will help to stop the defense lawyer of the distracted driver from negotiating the case down to something less serious.
When it comes to the aftermath of a distracted driving accident, you will also likely be dealing with an insurance company. Discuss your options with your lawyer to see what would be most beneficial to your case. Don't agree to anything with your insurance company until you've had a second opinion, because it can affect how the law case plays out.
Even well after the accident has occurred, feel free to seek professional help from a therapist at any time. You've been through a lot and it may have had a lasting impact on your mental health. It's always best to seek professional support, rather than trying to tough it out on your own.
Keen to Learn More?
Being involved in a distracted driving accident is a turbulent time for anyone. No one should have to go through something like that, but it's reassuring to have a guide of what to do if the worst should happen. Remember there are those out there to help you through every step of the process, from legal support to medical and mental health aid.
If this information on what to do after a distracted driving accident was helpful, you might benefit from some of our lifestyle articles. Browse through them for tips on everything from relationships to home and garden.
It's easy to get swept up in the excitement of moving from an old home to a new home. Moving to a new place offers a whole wide world of opportunities. If you're upgrading to a larger, newer, and/or a more luxurious home, the excitement can be palpable.
However, before you get carried away, you need to make sure you've tied off all your loose ends. Is there anything you've forgotten to do or take care of at your old home? Are you sure?
We're here to give you some peace of mind. Keep reading for a quick list of some of the most commonly forgotten details when leaving an old house behind.
1. Schedule Movers in Advance
First, and perhaps most importantly, make sure you schedule your movers a few weeks in advance. Depending on where you live and the time of year, you may have trouble booking a moving service the day of.
For some of the best movers, check out Moving Ahead Services. They are local and long-distance movers that also provide temporary storage. Remember, hiring movers is not something you should leave until the last minute.
2. Turn Off the Utilities to Your Old Home
Next, before moving out of your old home, schedule to have your power, gas, and water turned off. We recommend scheduling the cancellation a day after moving day. Canceling these services before you get everything out could lead to problems, such as not having a working toilet while you're trying to finish packing.
Additionally, don't forget to cancel your waste removal service, unless you want to keep paying for it after you leave. Finally, if you're currently paying HOA fees, make sure you notify the HOA that you're moving.
3. Change Your Address
One of the most important moving tips is to remember to redirect your mail. You can temporarily redirect it through the post office until you get settled into your new location. Then, you can officially change your address.
Additionally, make sure you notify the appropriate companies and people of your new address. Otherwise, they'll continue to send you mail to your old home.
4. Double-Check Each Room
Before embarking on your local or cross-country move, go through the house one more time to make sure you haven't forgotten anything. If there is any furniture or built-ins, go through each drawer or cubby.
Check each room and the attached closets or bathrooms. Lastly, look through your storage areas, garage, and basement.
5. Cancel Your Existing Home Services
Finally, make sure you take care of your other recurring services specific to your old home. By this point, your utilities should be taken care of. However, don't forget about:
Internet
Cable
Phone lines
Mailing subscriptions
Etc.
Additionally, remember to contact your insurance company to change your homeowner's insurance policy. They'll need to update your address and all the other important information. Failing to update this information will void your policy.
Are You Looking for More Lifestyle Advice?
Are you leaving your old home behind and looking forward to the future? If so, we couldn't' be more excited for you. We know how exciting it is to move to a new house.
Just remember to follow our quick checklist before you leave. And for more lifestyle tips, read through some of our other articles while you're here. We have tons of valuable advice and information for homeowners like you.
Spring is just around the corner. Do you know what that means?
It means spending more time outside, in the yard, on the trail, and at the lake. After staying cooped up and cozy all winter long, our legs are ready to stretch.
Our kids, especially, are ready to run, to roam, to climb, and to stay outside as long as possible. And with the right outdoor toys, you can ensure a long and happy spring, summer, and even autumn ahead.
So what are the best outdoor toys for kids to keep them out in nature longer? And what are the best outdoor activities for the whole family? We've compiled the list of things you need this season below.
Rock Climbing Holds With Tree Straps
Most people aren't looking to build a proper rock climbing wall but would love to give their kids an opportunity to climb. You can get rock climbing holds that strap directly to large trees.
This keeps them physically active and engaged in their natural environment.
Climbing Dome
Kids are over basic playsets in the backyard. They want something more interesting and that allows for more climbing.
A climbing dome is made entirely of climbing bars and will provide your kids and their friends endless fun.
Portable Hammock Stand
After all of that climbing, kids will need a nice place to rest while still enjoying the sunshine and fresh air. A portable hammock stand is a perfect way to use hammocks in treeless yards.
Plus, you can take them anywhere. Now you can nap in a hammock on the beach or at the park to enjoy a restful time outside.
Cornhole
Year after year, cornhole boards are one of the most popular outdoor toys for adults. They work so perfectly at parties and BBQs, allowing you to compete without even putting your drink down.
Spikeball
Have you tried Spikeball yet? If not, get ready to put your cornhole boards in storage, because this game has been exploding in popularity lately.
Remember playing foursquare in elementary school? It's kind of like that, mixed with volleyball, and way more fun than both.
A small trampoline is in the middle of a large circle (painted or drawn on the ground). Your goal is to hit a ball onto the net in such a way that the opposing team can't get it. It's a bit more physically active than cornhole, but a lot more fun for the whole family.
Slackline
When you see a slackline, it's hard not to give it a try. Once you try and fail immediately, it's hard not to try again. And again. And again.
Slacklining is difficult to get the hang of, even though it looks easy. You balance on a thin, flat band secured to 2 large trees.
The problem is that once you start, it's hard to stop. You won't be able to live with yourself until you can walk from tree to tree; an incredibly impressive feat.
Enjoy Your Yard Like Never Before With the Best Outdoor Toys
It doesn't take a week-long trip into the backcountry to enjoy the outdoors. All you need is a yard and a few outdoor toys to make your spring and summer memorable.
Sure, camping trips are fun. But your kids will be much happier if they have something they can enjoy daily.
Need some more parenting and home tips and tricks? Be sure to visit the rest of our blog today.