Wherever you are in the world, you need to make sure that when the time comes, you are ready to throw the best backyard summer party ever. Make it memorable by injecting some personality into it with some unique, quirky party pieces!
Here's a list of 8 uncommon items for throwing great summer parties!
1. Dog-Friendly Hamburger Patties
Let's not forget that our pets need to eat too! Now you can buy pet-safe barbecue food, so your favorite fluffy friend doesn't need to feel left out anymore!
2. Pirate Den Making Kit
Check out this arrr'some pirate den kit! Kids have always loved tearing up the sofa to create their own mini houses, and kids love new things, so why not satisfy both with a pirate den kit!
This is a great way to keep kids entertained while you set up some of the other gadgets and quirky party pieces we've suggested below.
3. Retro Slush Puppie Machine
A retro Slush Puppie machine will go down a treat with adults and kids alike!
When it's too hot, and you want to cool down, there's nothing quite like a sweet, refreshing throwback to those times you got brain freeze for the first time.
4. Rent a Waterslide and Get Wet
Yes, you can really do this!
There's no better way to keep cool while having fun than a waterslide. Unleash your inner child and see how far you can slide. Waterslide rentals for next summer are expected to book up quickly, so it's worth looking into to make sure you don't miss out on the fun!
5. Novelty Aprons
Show your guests who's cooking! Novelty aprons are a great way to make your nominated chefs stand out with pride as they toss meat over the barbecue to their heart's content.
6. Flamingo Toss Ring Game
Ever felt like tossing a ring over a flamingo?
We don't think a real flamingo would enjoy it, but now you can satisfy those desires with this ultimate party game. Quick set up, and great fun for everyone to enjoy!
7. Food That Doesn't Look Like Food
Here's one you can try and make yourself, but it might end up looking inedible either way.
If you're a great chef, baker, or sculptor, see if you can make some delicious treats that look like something completely different. Maybe you want to create a cake that looks like a sombrero or a remote-control shaped burger?
This may be the golden ticket to Rememberville you've been looking for!
8. Giant Inflatable Iceberg
If you happen to own a small ocean (don't we all), the giant inflatable iceberg will make your party stand out way more than the 10% a real iceberg stands out.
Don't forget to purchase some lifejackets too! Otherwise, your party will end up sinking like the Titanic.
A Backyard Summer Party to Remember
Whatever it is that life throws at you, whether that's viruses or a poor work-life balance, it's more important to share quality time with friends and family than ever. Bring on the backyard Summer party!
Keep clicking for more top tips!
Whether you have resided in your neighborhood for years or are new to the area, do you have any concerns?
From your physical safety to the safety of your property and more, there may be reasons for you to be fearful.
So, any steps you can take to lower such concerns sooner than later?
Feel Safe Where You Call Home
In taking a serious look at the safety of your neighborhood, here are some areas to focus in on:
1. Know the area layout – Even if you have lived in your neighborhood for a while now, the layout can change over time. That said it is always good to stay up to speed on the area and its layout. If there are any notable changes, be sure you are aware of them. This is especially important should you ever need something in an emergency situation. Getting emergency help could well depend on how fast people can get to you in and around where you live.
2. Know where help is at – How far are you from things like the nearest fire and ambulance rescue? Are you close to a nearby police station? These are but a few of the things you want to know. Having such services nearby can be a blessing. That would be especially if you need any of them be it something minor or something major. It is also good to know the location of the nearest hospital or other such medical facilities.
3. Know the neighbors – It can be difficult at times to know all your neighbors. Depending on the size of your neighborhood, you may have many around you or only a handful. With that in mind, do your best to be vigilant about the neighbors closest to you. If there are any concerns you might have, do a little digging. In the event you know a neighbor's full name and any other details, you could use the Internet for a little research. What if you found out someone near you has a warrant out for their arrest? Would such a thing leave you sleepless at night? In the event you live in Florida, you could go online and proceed with a Florida warrant search. That search could provide you with key details on the individual. The more you may know the better position you are in to decide if there is a threat there or not.
4. Know if there are pets around – How well do you know the most immediate of neighbors? Do any of them have dogs that are outside? If so, are those dogs typically on a leash or running around on their own? In the event you have a young child or children out playing often, you want them to be safe. Make sure you know about any dogs that could be out when your child or children are out. While many dogs are friendly, the last thing you want is your kid being scared or even bitten.
5. Know how to protect each other – Finally, do you have a neighborhood watch program where you live? If not, now may well be the time to organize with neighbors and local law enforcement to put one in place.
In worrying less about your neighborhood, you will live a more enjoyable life around home.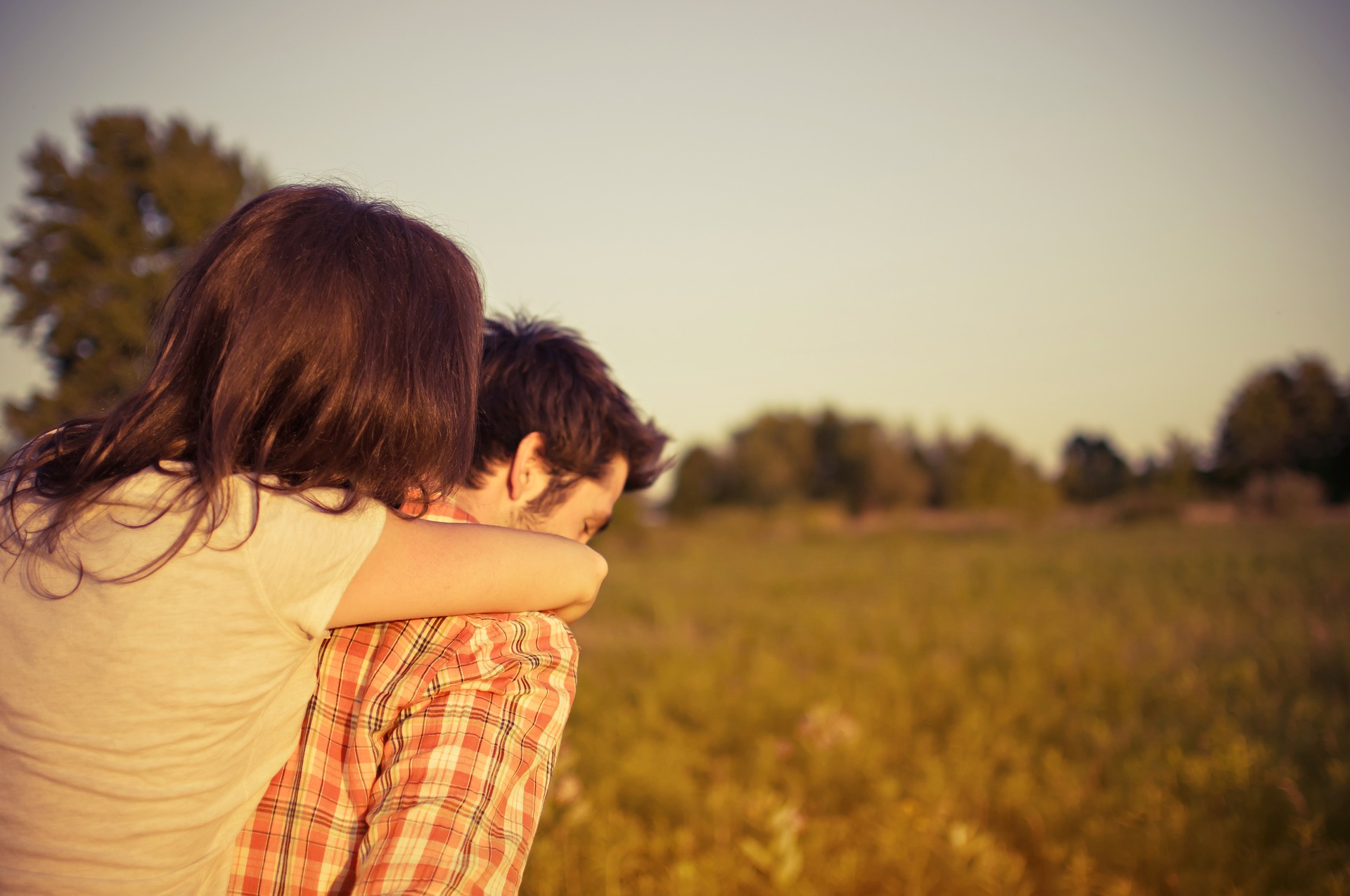 Dating can be both exciting and a little bit of a rollercoaster at times.
With that thought in mind, are you happy with your current dating situation?
Whether only recently beginning to date or you have been seeing someone for a while, you want things to work out.
So, how do you know best if the person you spend time with is being totally honest?
Do Your Homework to Protect You
In getting back into the dating world or you've met someone and been going out, here are some pointers to remember:
1. Be safe out there – Above anything else, make sure you are protecting your safety. Unfortunately, some people can play games with others. They may even put others at risk at times. As such, you want to be sure you are as safe as can be. You have to make sure you look out for you at the end of the day. This means not putting yourself into potential dangerous situations. When first meeting someone, be sure it is in a public setting. Also let a family member or good friend know what your plans are. If you meet the right person, there will be time to feel more trusting of them as you get to know them more.
2. Know their background – It is also imperative that you do a little digging to find out a person's background. This is where the Internet can be a help to you. What if the person is not being fully honest with you? As an example, what if they say they are divorced but are still in fact married? If you have their full name and any other basic info, you could go online and search things out. Look to see how to get a copy of divorce papers and other relevant info. With that info in your hands, you can see if one is in fact being straight up with you. Or, could they not be on the level with you.
3. Look for strange behavior – You may also want to look for any notable red flags that the person is giving off. For one, do they seem to be unavailable at various times? This means more than going off to a job. It could be they are trying to hide something from you. In fact, they could be with someone else during those times. Meantime, they are giving you a different reasoning for being unavailable. They may not welcome you over to where they live. Again, this can be a red flag. Do they get nervous when on the phone or not use their phone at all around you? Look for anything that seems out of the ordinary and try to figure out why things are what they are.
4. Not willing to commit to future – Finally, there can be all kinds of reasons to why one is hesitant to commit. That said your partner may be hesitant because they are hiding something from you. Once again, it could be another person is in the mix. While you can't force one to love you, be a little suspicious. That is if you've been dating for some time now and they still seem to not want to talk about any possible future.
In dating someone, make sure honesty is always the best policy on both sides of the coin.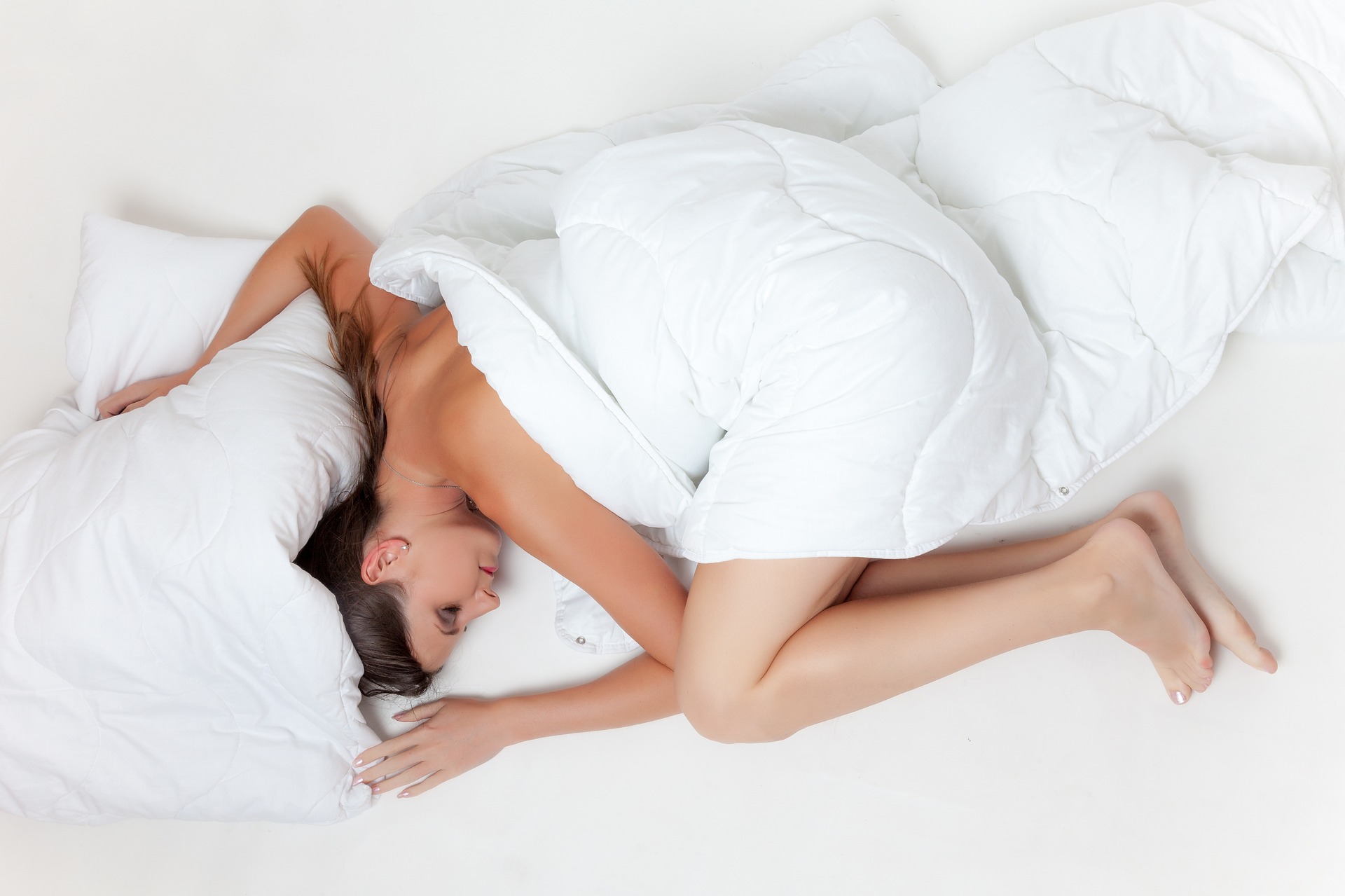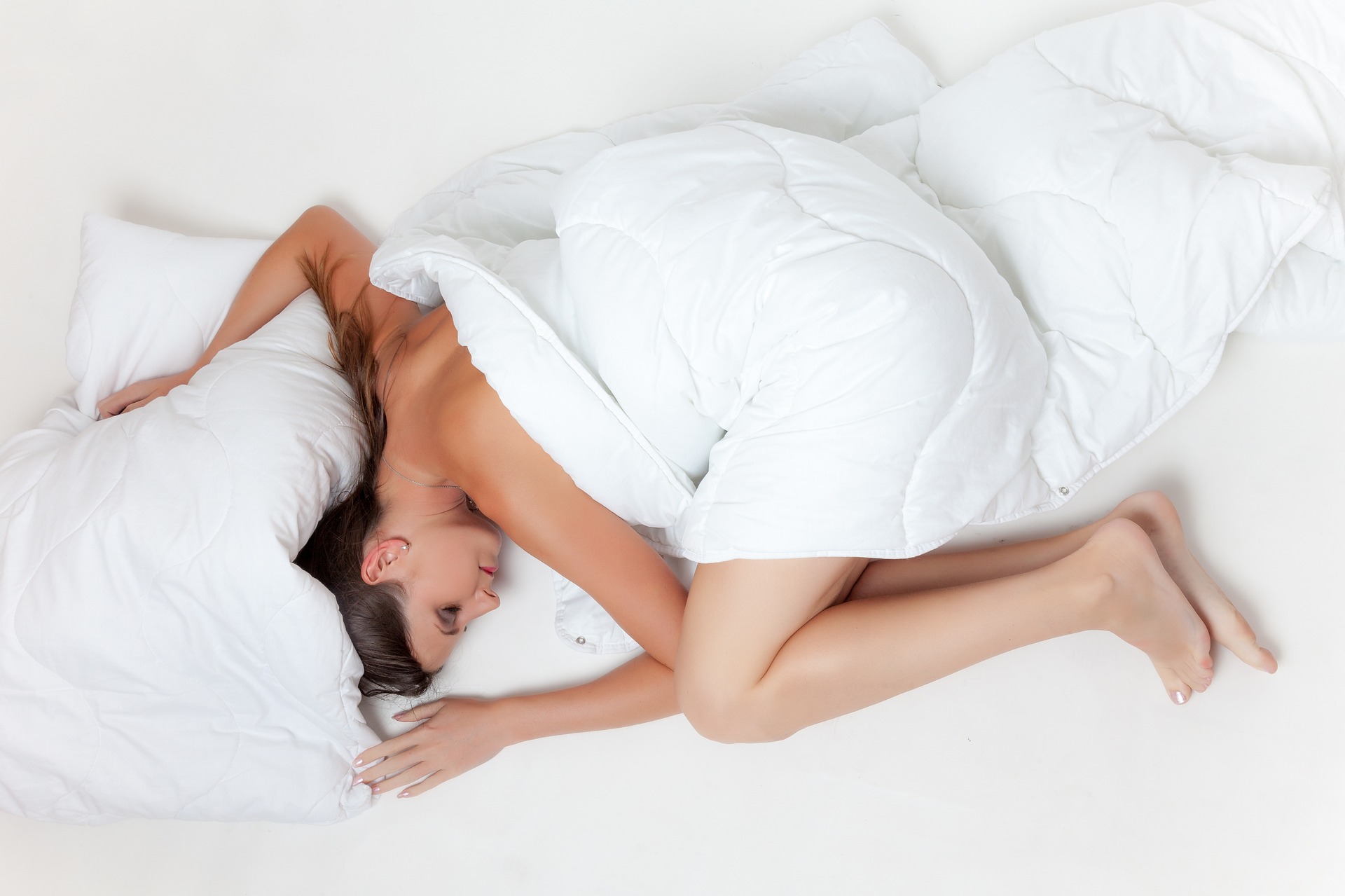 Introduction:
Having a proper sleep through the night is critical for our physical and mental health. Many people find it difficult to switch off in the modern era of technology. Watching television or using a gadget while lying in bed is a common practice. This practice hurts the sleep routine of an individual badly.
A good sleep has a direct relationship with being active and fresh the next day, thus affecting our productivity and creativity. Term Paper easy decided to take a look at the different reasons for lack of sleep, how lack of sleep can affect the performance, and how to combat it.
Reasons for Lack of Sleep:
Addiction to the use of electronic devices such as tablets, mobile phones, iPad is one major reason for the lack of sleep. See the young people, how they are always addicted to their mobile phones while walking, eating, or lying on the bed. This habit makes it difficult for a person to switch to the sleep mode when lying on the bed.
Another reason for lack of sleep is needless negative thoughts. These thoughts can be about the future or the regrets of the past. Worrying about a family matter, relationship, job, financial issue, or an event in the past (that has affected an individual badly) can lead to sleepless nights.
Despite having no issue at all, still facing the issue of lack of sleep one has to look at his/her lifestyle. Poor diet and lack of exercise can also cause less sleep. Another major thing to have a check on is the consumption of alcohol and caffeine along with smoking. All of these things can affect the sleep badly.
Effect on Performance:
Lack of sleep affects the performance and productivity of an individual at the workplace badly. The following are a few examples of the impact that the research has suggested.
Research by The Sleep School in the United Kingdom has shown that bad sleep for one night can reduce the productivity of an individual by 57 percent. It will affect negatively both mental and physical awareness. The same research has suggested good sleep is the most underrated performance enhancer.
One of the most underrated effects of bad sleep is that the person starts to gain weight. Due to the lack of sleep, a person feels more tired. The individual takes high sugar and high calories food to increase the energy level and reduce the effect of tiredness. This food makes him/her overweight and it will ultimately affect the performance of the individual at the workplace.
Lack of sleep causes physical tiredness. This tiredness damages the social, emotional, and psychological well-being of an individual. This effect on social well-being affects a person's social interaction with other colleagues at the workplace. Emotional and psychological aspect also damage the social relationship.
How to Combat Lack of Sleep:
Now it is important to know how to resolve the problem of sleep after knowing the reasons and its effect on the performance. Here are two smaller steps to get proper sleep for better productivity.
Being mindful is the best approach to have a better sleep. Mindful is all about living in the current moment. No need to worry about the sleep issue a person previously had in the past. Leave all such thoughts and try to breathe in, breathe out, or notice small things on your skin. This practice will help you to have a good night's sleep.
Normal sleeping hours are seven to eight, but it varies from four to twelve for each individual. Better to have an understanding of the minimum hours you need to start the next day as fresh and fully active. Knowing the realistic need for sleep will help you to schedule your sleep routine accordingly. The sleep routine will help your mind adjusting with the sleep hours and it will require little effort from you to go to bed as your mind and body will automatically initiate it.
Conclusion:
For better productivity, a good sleep is necessary. We have highlighted in detail the reasons, effects, and solutions of lack of sleep. It can help both employees and employers to work together to maximize the potential of an individual.
Puzzles such as sudokus and crosswords have long been enjoyed and utilised. Short and fun brain training puzzles work best for keeping our brain in good working order. These games have allowed generations to unwind and relax while keeping their brains engaged and active. Carry on reading as we take a closer looks at whether these methods work, and what the future might look like for brain training.
Brain training can boost your memory
There have been many studies over the years that have set out to discover the true benefit of brain training. Research by the NHS earlier this year found that participants who said they completed regular crossword or sudoku puzzles did better on the tests of cognitive ability. However, it could also be argued that the participants with higher cognitive abilities were more likely to want to engage with brain training puzzles in the first place. In another study, specifically focussed on the effectiveness of sudoku, it was found that there was a significant relationship between sudoku and the working memory performance of older adults. 
The beliefs of the public reflect these studies — people love brain training and believe that it will benefit their cognition. After a questionnaire focusing on under 30-year-olds, results showed a belief that brain training apps help to improve thinking, memory, and even mood. Whether or not participants had actually used such app themselves, these beliefs persisted.
So, it is clear that people both enjoy brain training and whole-heartedly believe that it will be beneficial to their cognitive ability. But is there still room for paper puzzles in an age of apps and digital technology? 
Training our brains in the future
Much of the brain training world is going fully digital. There is currently a massive online following for apps that improve our cognitive skills, such as Lumosity and Peak, which have both reached 10,000,000+ downloads over 2019. In addition, the forecasted release of Nintendo's highly anticipated reimagined brain training game for Switch, Dr. Kawashima's Brain Training, is set for 3rd January 2020 in Europe. This game determines a player's "brain age" and is adored by long-term fans. 
All the new tech surrounding brain training could put traditional pen-on-paper puzzles in danger. However, there are many reasons that people are still choosing this comparatively 'old-fashioned' brain training method today and will continue to do so over the coming years. These reasons include:
Greater amounts of scientific study

— crosswords, sudoku, and other traditional games have been proved time and time again to benefit cognition. Studies claiming that these puzzles sharpen our brains to the ability of someone 10 years younger are bound to make people stay loyal to the traditional methods. Whereas scientists are still struggling to find definitive evidence that brain training apps work to improve cognition. 

Apprehensions about screen time

— Your screen time may be used to further your brain's development, but it is screen time nonetheless, and could still be damaging. Too much screen time is a concern when it comes to young children's development, so why should we treat it with any less caution as adults? Many prefer to stick to paper puzzles to give their weary eyes a break from scrolling on their mobile phones.  

Traditions and a sense of community

— A crossword can be completed alone, or as part of a group. Many people enjoy this kind of brain training as group activity and prefer the communal sense of a good old fashion pen-to-paper puzzle to sitting alone and using an app. 

Generational preferences

— As is to be expected, there is a generational split in relation to brain training. According to statistics presented by MindSea, "the average 18- to 24-year-old spends more than three hours a day using the mobile apps on their phone while people 55 and older spend less than two hours." Because app-use has become second nature to younger generations, they are far more likely to choose apps as a brain training method. Whereas older adults tend to prefer paper alternatives. 
Overall, it doesn't look like the puzzle printing industry has anything to worry about quite yet. Even in 2019, among vast amounts of new technology, people still enjoy traditional methods of brain training, and will continue completing crossword puzzles and sudokus for years to come.